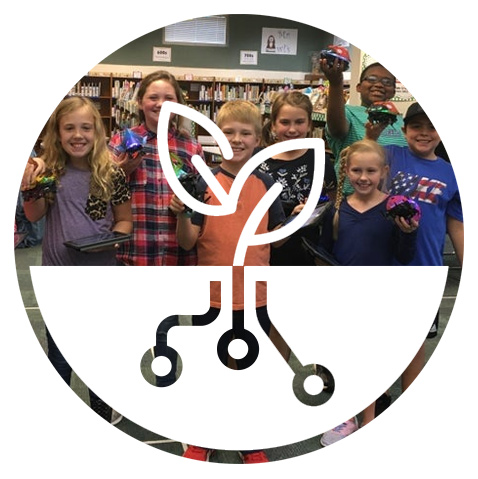 We recognize that talent is distributed equally, but opportunity is not.
Rural students often have fewer opportunities for exposure to technology than their urban or suburban counterparts, greatly limiting their ability to pursue tech-related careers. Growing up in rural Kentucky, RTF Founder Chris Sanders saw this problem first-hand and experienced how high-paying tech jobs can help end generational poverty in rural families and lift up entire communities. He started the RTF in 2008 to help introduce other rural students to the potential of technology careers and equip them with the education they needed to pursue those jobs.
The RTF recognizes the very real "digital divide" between rural and non-rural areas. For rural communities to remain economically viable and appealing as a home to new industry, technology-based or not, these communities need to fully understand the potential that technology can provide, and encourage growth of those skills in local youth.
Ensuring that students from rural areas are able to go out and acquire the education they need and desire will go a long way to helping these communities overcome the digital divide.
Reducing the
Digital Divide
Unfortunately, technology is unlike agriculture, healthcare, or even legal fields, where even the smallest communities have practitioners who can provide support within the community. In the ultimate Catch-22, because rural areas are generally not where technology companies have offices, students interested in this type of career often find little community support in terms of local internship opportunities, education training programs, and/or mentoring opportunities. 
We strive to give students the opportunity to explore cutting-edge career paths, bring technology to life, and imagine their future as one with limitless creative potential. We know that you care about the future of these children too, and together we can create more equitable opportunities for them.
With this personal experience driving The Rural Technology Fund, we seek to lower barriers to rural students and ensure that they have an easier road to technology-based careers.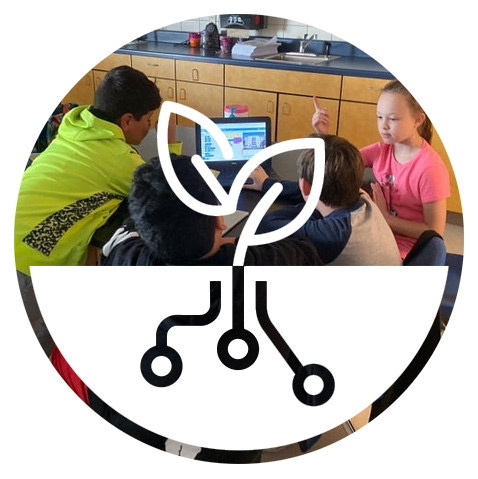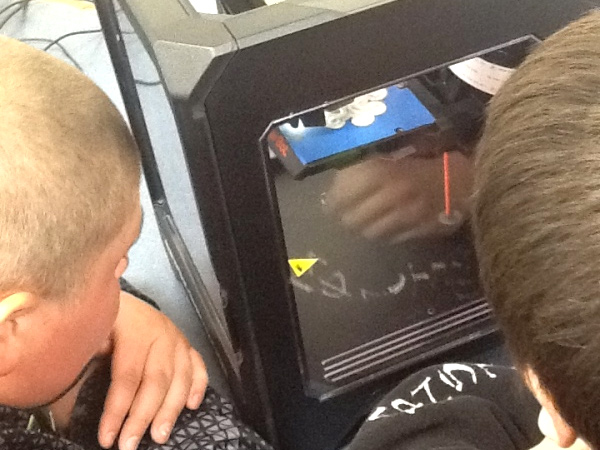 Classroom Technology Donations
Learning begins in the classroom, but rural classrooms often lack the budgetary resources to provide access to equipment that students need to learn about electronics, programming, or engineering. The RTF works directly with schools and through DonorsChoose.org to identify teachers and schools in rural and high-poverty areas with a desire to provide these resources to their students. In some cases, these donations may include a few smaller items like a Raspberry Pi microcomputer or a robotics kit. In other situations, we partner with school districts to provide entire "Maker Spaces" equipped with all the latest technology to serve a variety of student interests. These Maker Spaces often include circuit development kits, 3-D printers, robotics kits, and sets of individual microcomputers. Even further, we often fund early-stage robotics classes, teams, and clubs interested in project-based learning that culminates in competitive events like FIRST. You can find examples of equipment donations on our impact page.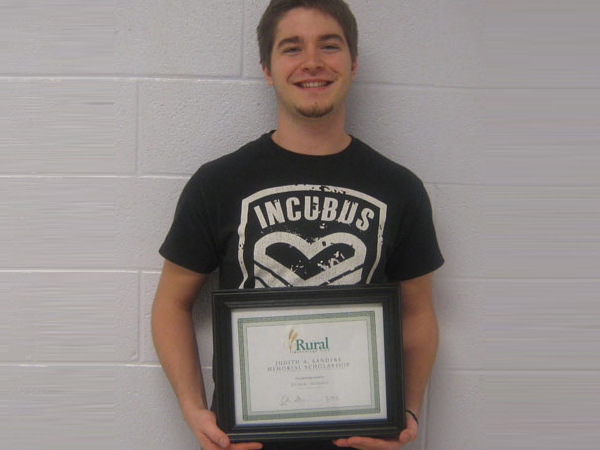 Scholarship Programs
The RTF scholarship programs provide college grants to students from rural communities pursuing a college education in computer technology. To date, we've given over $50,000 in scholarships. You can read more about these programs here.

In addition to financial awards, the RTF works with partners to provide our scholarship recipients with other technology resources that may be relevant to their specific educational passions. For example, a student interested in pursuing a career in computer graphic design might be provided a licensed copy of Adobe Photoshop along with additional books or training material.

Similarly, students interested in Cyber Security may be provided with access to industry-leading practical security training to pair with their formal university education.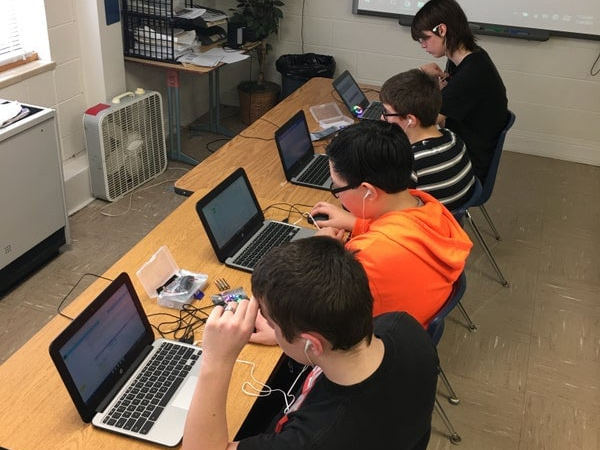 Assistive Technology
The Rural Technology Fund provides Assistive Technology (AT) equipment and support to teachers and students in rural and high-poverty public schools and libraries. These donations increase accessibility and participation for students and promote their inclusion in everyday classroom activities. AT donations may include:


Laptops or tablets to utilize speech-to-text, text-to-speech, word processing, magnification, audiobooks, or any other accessibility features
Augmentative and Alternative Communication devices, whether a dedicated communication device or tablet used for AAC purpose
Adaptive equipment such as keyboards or mouses that make technology accessible
Additional forms of high-tech accessibility hardware and software
We fund projects that specifically provide accessibility to a student or group of students and include technology access for inclusive purposes.
A word from RTF Director
Chris Sanders
I distinctly remember sitting in a sweltering gym during my high school honors day as the early parts of summer settled in on Graves County. This was the day scholarships were handed out from neighboring universities and businesses. It seemed like there were scholarships for just about everything: business, agriculture, athletics, science, writing, and so on. I resolved to occupy my mind with other things during these couple of hours, for I knew that there would be no scholarships for me. It wasn't for lack of accomplishment; I had done about everything there was available to a kid interested in computers in west Kentucky.

Alas, the community lacked resources for students who wanted to push the boundaries of the technology sitting before them. It was sitting in that uncomfortable metal chair that I resolved to do better for the next Chris Sanders that came from my region, as soon as I could.
In 2008, I leveraged my experiences as a child and within the tech industry to form the Rural Technology Fund with the simple goal of providing scholarships to high school students from rural areas who were interested in pursuing computer-related careers. Little did I know where this humble plan would lead. Since then, the RTF has grown to support technology education across a wide spectrum of areas. Those areas include funding public school teacher projects to bring STEM education into their classrooms, helping schools start their first-ever computer science courses, launching STEM programs in public libraries, and funding community tech education events. Through these efforts, we have introduced over 150,000 students to the potential of technology careers and helped bring the first computer science education tools to hundreds of individual schools. Through this work, we are not only fanning the flame of kids interested in pursuing technical careers, but we're also providing the spark to introduce more students to the potential of those jobs. Even students who choose not to pursue computer-related fields carry with them an appreciation and understanding of the role technology plays in many areas of society.
Over the past 13 years, I've traveled all over the country and interacted with rural teachers and students in all fifty states. In many of these folks, I saw reflections of my own rural upbringing and the contrast of fortune inherent to it. While small-town life is rooted in a strong sense of community and mutual care, individuals within those areas have fewer ways to transcend the socio-economic conditions they are born into than when compared with their urban counterparts. It was here that I learned how poverty charges interest, impeding people's chances of ending cycles of generational hardship. While it would be easy to feel overwhelmed by these stories, I also saw that across the country, talent was distributed equally regardless of region. It was the opportunity to wield that talent that was not. I was fortunate to find a few of those opportunities along my path, but I also know that I was incredibly lucky. Through my work at the RTF so far, I have been proud to provide opportunities to thousands of rural kids so that they don't have to rely on luck. But, there is still much work to be done.
If you are a parent, teacher, or counselor working with students from small towns and rural communities, we want to be a resource to get more technology in your classrooms. If you are a potential donor or community partner, we want to help connect you to students for whom you can make all the difference in the world. Most importantly, if you are a student from a rural area and you want to pursue a career in computer technology, we want to help you achieve your goal.
All My Best,
-Chris Sanders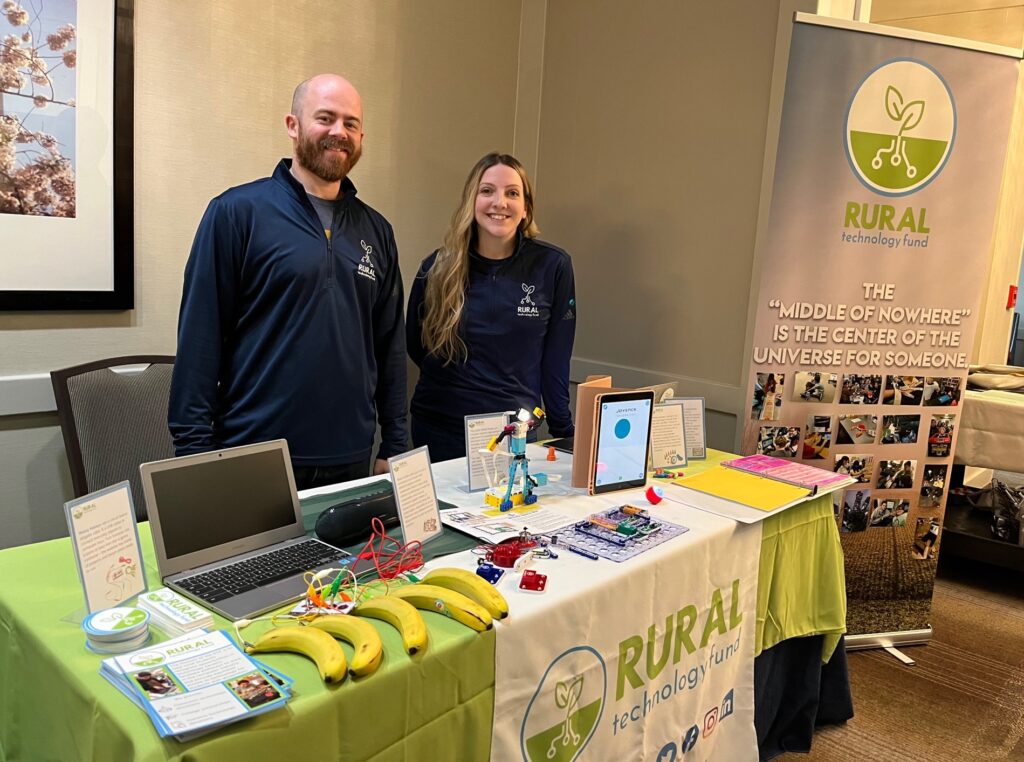 The Rural Technology Fund is a registered 501c3 nonprofit operating under FEIN: 26-4120844.