YOUR DONATIONS
HELP US KEEP GOING
Our ability to help more students is directly tied to your support through our fundraising efforts.
Your donation will go directly to supporting rural and economically disadvantaged students by providing computer science and engineering equipment, curriculum, scholarships, and assistive technology in classrooms and libraries across the country.
These programs support students in their pursuit of a better life through technology education.

One Time Donation
with PayPal
You can also make a one-time contribution via credit card or bank transfer with PayPal by clicking the Donate button below. A PayPal account is not required.
Sometimes PayPal blocks transaction from international sources. If the link above doesn't let you donate, you can also make an online contribution through our GiveLively form above.


Recurring Donations
with Patreon
You can make a recurring commitment to rural technology education for as little as $2/month with Patreon by clicking below.

One Time Donation
by Check
We accept donations by check, too! Send your donation to Rural Technology Fund, PO Box 52, Oakwood, GA, 30566.
Please make the check payable to Rural Technology Fund. Please include your contact information or e-mail us if you would like a donation receipt sent back.
How We Use
Your Donations
The Rural Technology Fund is spending conscious and relies on volunteers who are passionate about creating opportunities for students who love technology. Because of this, we are able to pledge that the vast majority of donor contributions will go towards funding our missions and providing resources for the teachers and students we serve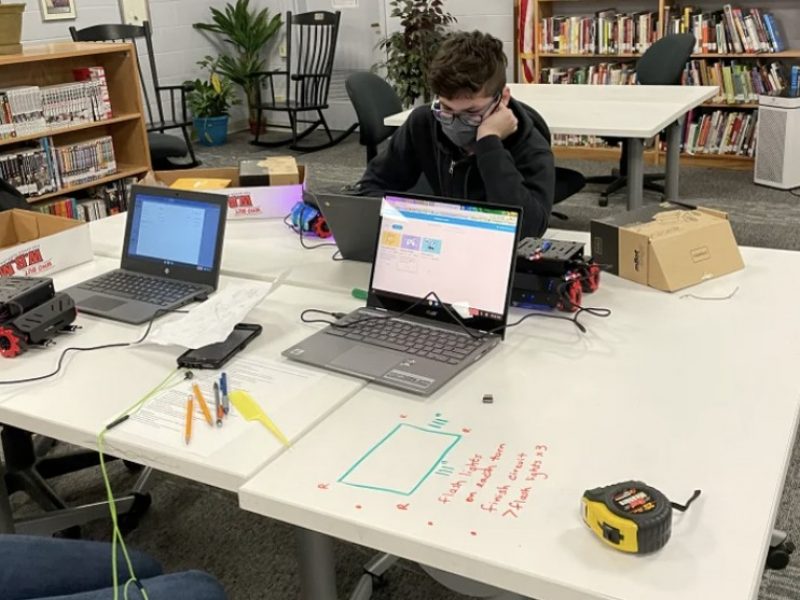 the smallest donation
can make a huge differenCE
Donate Today
Buys a handful of resistors and capacitors that will teach students circuitry fundamentals
Donate Today
Buys an electronics breadboard that a student can use to learn to solder circuits
Donate Today
Buys a Raspberry Pi microcomputer that a student can use to learn how to program
Donate Today
Buys an Arduino kit that will teach a student how to develop human-machine interfaces
Donate Today
Buys a robotics kit that allows a student to write code that comes to life
Donate Today
Buys a 3D printer that will allow students to develop design and engineering skills
Donate Today
Helps start a school or library makerspace that exposes students to many forms of computer engineering
Donate Today
Builds a complete library STEM education program complete with summer camps, after school programs, and check-out devices students can take home to continue their learning.
The Rural Technology fund is a 501(c)(3) organization. Your donation is tax deductible.
The work we do provides opportunities for students to find the spark that ignites their passion for technology or fan the flame of curiosity that already exists within them. Your donations will make a real and tangible impact on an entire classroom full of students, and many more over time. Check out the impact we've already had!
The success of the Rural Technology Fund is highly reliant upon donations from businesses as well as individuals. If your business would like to partner with the RTF, we have several ways we can share the news about the good work you'll help us do. Don't hesitate to e-mail us.