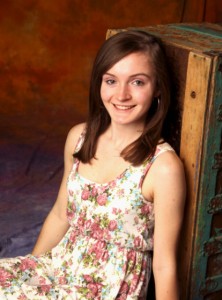 The Board of Directors of the Rural Technology Fund are pleased to announce that Rachel Stafford, a 2013 West Limestone High School graduate has been awarded the Rural Women in Technology Scholarship for the 2013 academic year in the amount of $1000.00.
Ms. Stafford is planning on attending the University of Alabama at Birmingham and will be majoring in Computer and Information Science. She was selected to receive this scholarship based upon her exceptional responses to several essay questions designed to gauge interest and passion for a future career in computer technology, while drawing inspiration for her rural community.
In her essay response, Rachel cited how her rural community allowed her to form relationships that have been crucial to her success and development. She stated that, "In hard times, the people of my community are always ready to help one another, and that has been instilled in me over the years." She also went on to discuss the impact of a public rural education and to say, "My teachers build personal bonds with each student so that they can help them succeed not only in school, but in life."
The Rural Women in Technology scholarship is a $1000.00 annual award presented to a woman from a rural area that is pursuing further education in computer technology.