The Rural Technology Fund is thrilled to announce our newest initiative, the Raspberry Pi Donation Program.
With computer technology becoming increasingly interwoven into the fabric of our lives, it is no surprise that the demand for technical jobs is at an all time high. As a matter of fact, computer programming jobs alone account for 60% of all math and science jobs. However, only 2% of all math and science students are computer science students.
Where are we failing? Why are students failing to see this need and pursue technical degrees?
It starts in our K-12 schools. Did you know that 9 out of 10 schools don't even offer computer programming classes? Furthermore, in 41 of 50 states, programming classes don't count towards high school graduation requirements in math and science.
Our children aren't interested in technical careers because we are failing to show them the opportunity in these fields.
We need to show these students the opportunity that exists in programming, network administration, systems engineering, computer security, computational physics, and more. Simply put, computer science and similar degrees lead to well paying, highly sought after jobs, where students have the opportunity to make a difference.
What Can We Do?
When polling teachers and school officials, they cite the same reasons for not being able to get students excited about technology: "We can't get our hands on the resources we need.
Enter the Raspberry Pi.
The Raspberry Pi is an incredibly affordable credit-card sized computer created by the Raspberry Pi Foundation with the intention of promoting the teaching of basic computer science in schools.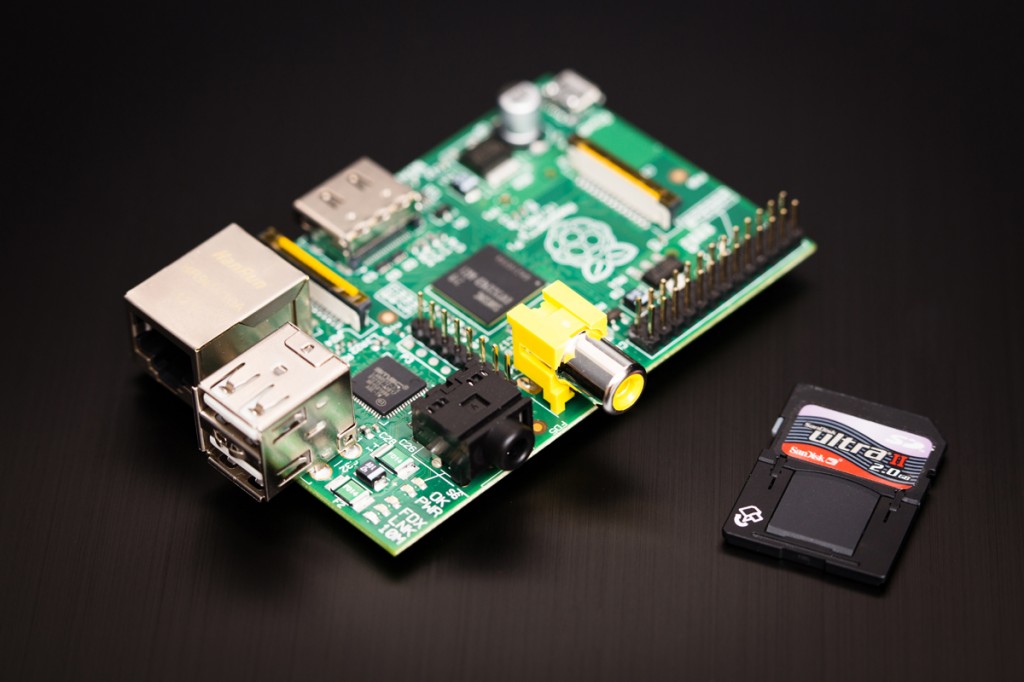 A Raspberry Pi Device (Image Courtesy of Switched On Tech Design)
The Raspberry Pi Model B utilizes an SD card for a hard drive, and provides two USB ports for a keyboard, mouse, or other peripheral. It also provides an audio port, an Ethernet port, and both RCA and HDMI video ports.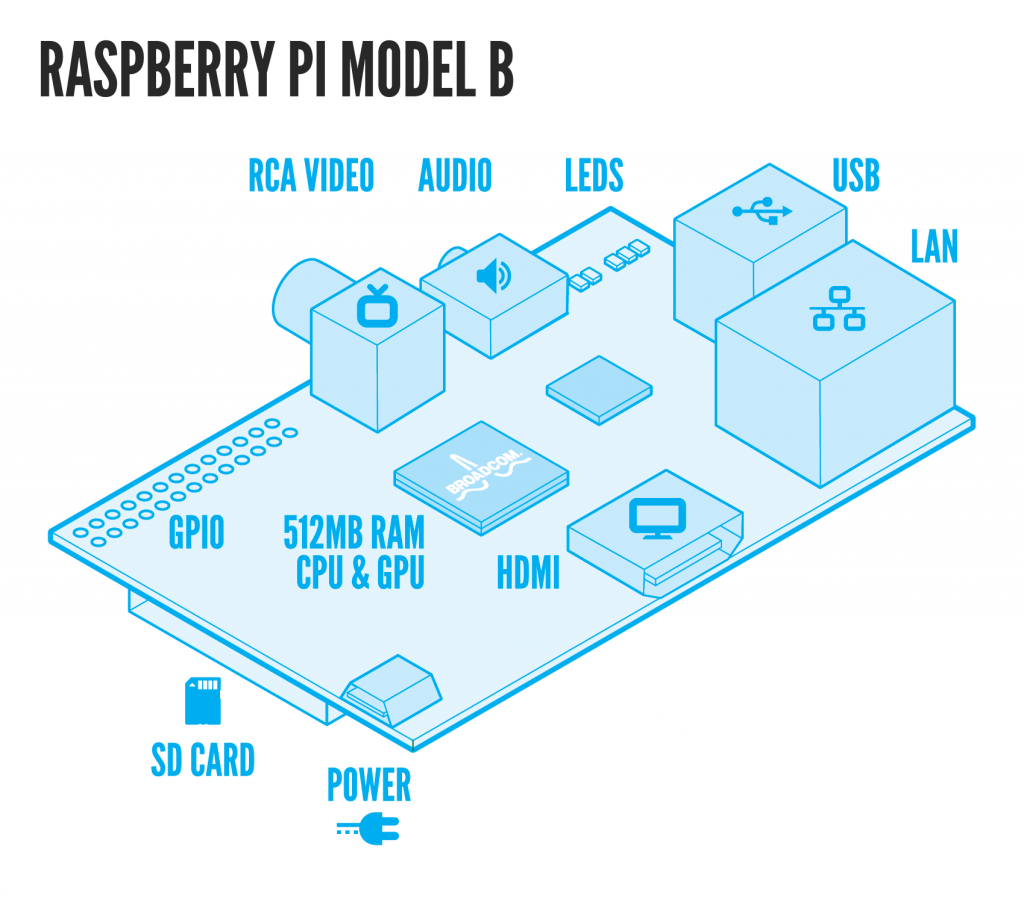 Raspberry Pi Model B (Image Courtesy of the Raspberry Pi Foundation)
So, what can you do with the Raspberry Pi? The possibilities are absolutely endless. The Raspberry Pi can be used to learn about programming, system architecture, security, robotics, electronics, physics and more. Its size, accessibility, and affordability make it the perfect platform for engaging students in technology.
The Rural Technology Fund wants to put a Raspberry Pi into as many public schools in America as possible.
How can you help?
The Raspberry Pi Model B Starter Kit contains the following components. These are sourced, assembled, and packaged by the Rural Technology Fund:
Raspberry Pi Model B
Power Cable
HDMI to DVI Conversion Cable
SD Card
Raspberry Pi Case
Raspberry Pi Project Guide
The total shipped cost of the kit is $55.
We are going to start by donating 100 of these kits to different schools across America this year. We hope to double this donation next year.
But that isn't enough; we need your help! There are two ways you can donate to help us achieve this goal.
Give a Raspberry Pi to a School of Your Choice
Whether it is your hometown, or your new current residence, there is no better feeling than to know that you've made a difference in a community. Because of this, we are providing the ability to make targeted donations to the school of your choice. It can be the school you graduated from, the school your kids attend, or any school you want to support.
Cash Donation for the Purchase of Raspberry Pi Kits
Finally, if you'd just like to make a cash donation and let us pick the recipient of the Raspberry Pi Starter Kit, we would love to put that funding towards our goal. As a volunteer-driven organization with virtually no administrative overhead, we are proud to say that 100 cents of every dollar donated goes DIRECTLY towards our charitable giving programs.
We have the resources. Now, we have to put them into the hands of the students that will use them.
If you'd like to read more about this program, or make a targeted or cash donation, please view the project page here.