Rural students, even those with excellent grades, often have fewer opportunities for exposure to technology than their urban or suburban counterparts. Growing up in rural Kentucky, RTF Founder Chris Sanders saw this problem first-hand, and decided to do something about it.
The Rural Technology Fund (RTF) recognizes the very real "digital divide" between rural and non-rural areas. For rural communities to remain economically viable and appealing as a home to new industry, technology-based or not, these communities need to fully understand the potential that technology can provide, and encourage growth of those skills in local youth.
Ensuring that students from rural areas are able to go out and acquire the education they need and desire will go a long way to helping these communities overcome the digital divide.
Unfortunately, technology is unlike agriculture, healthcare, or even legal fields, where even the smallest communities have practitioners who can provide support within the community. In the ultimate Catch-22, because rural areas are generally not where technology companies have offices, students interested in this type of career often find little community support in terms of local internship opportunities, education training programs, and/or mentoring opportunities. The founder of the RTF and several of its board members encountered this scenario when they graduated from their own rural high schools.
With this personal experience driving The Rural Technology Fund, we seek to lower barriers to rural students and ensure that they have an easier road to technology-based careers. This is supported by several different programs.
Classroom Technology Donations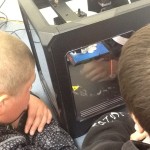 Learning begins in the classroom, but rural classrooms often lack the budgetary resources to provide access to equipment that students need to learn about electronics, programming, or engineering. The RTF works directly with schools and through Donors Choose to identify schools in rural and high poverty areas with a desire to provide these resources to their students. In some cases these donations may include a few smaller items like a Raspberry Pi microcomputer or a robotics kit. In other situations we partner with school districts to provide entire "Maker Spaces" equipped with all the latest technology to serve a variety of student interests. These Maker Spaces often include circuit development kits, 3-D printers, robotics kits, and sets of individual microcomputers. You can find examples of equipment donations on our impact page.
Scholarship Programs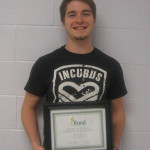 The RTF scholarship programs provide college grants to students from rural communities pursuing college education in computer technology. To date we've given over $25,000 in scholarships. You can read more about these programs here.
In addition to financial awards, the RTF works with partners to provide our scholarship recipients with other technology resources that may be relevant to their specific educational passions. For example, a student interested in pursuing a career in computer graphic design might be provided a licensed copy of Adobe Photoshop along with additional books or training material.
Book Donation Program
It's often the case that students from rural communities have the desire to learn more about technology, but simply lack the resources. The public schools these students attend operate on shoestring budgets, and unfortunately, technical books often don't make the cut when purchasing decisions are made. In response to this, the Rural Technology Fund has developed its Book Donation Program. This program was started in 2011 and aims to provide technical resources to students in rural areas by donating technical books to public school libraries in these communities. The ultimate goal of this program is to provide rural students with the resources they need to pursue an interest in computer technology.
Since the inception of this program, the RTF has donated over 1500 computer, technical, and engineering books to rural schools across five states.You can learn more about repurposing used technical books here.
A Word From RTF Director Chris Sanders
Rural America is often defined by beautiful scenery, hard working people, and a strong sense of community. As the proud son of a truck driver and a sewing machine operator these are just a few of the things I loved about growing up in the small town of Mayfield, Kentucky . Without question, towns like Mayfield speak straight to the heart of everything that is great about America. Sadly like many rural towns, the home I grew up in lacked a great deal of economic diversity. This really presented a challenge to me because I knew from an early age that I wanted to pursue a career in the computer technology field. As you might imagine, there weren't many opportunities for someone like me in a town whose two biggest industries were agriculture and tire manufacturing. I was an outlier, and my future was bleak.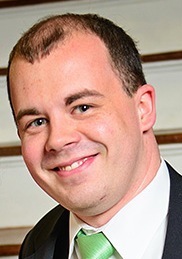 Looking back on my childhood, it is nothing short of a miracle that I've gotten where I am today. For me, that miracle came in the form of a few teachers who saw my potential and took the time to nurture my passion for working with computers. These men and women are educators of the highest class.  Without access to modern technology or even moderately relevant books they were able to help set me on a path that would change my fate. I came from a home where we lived paycheck-to-paycheck near the poverty line, and where most members of my immediate family had never even graduated high school, and none had attended college. Now, I'm a college graduate, considered an expert in my field, and have several published books. I've spent time helping defend the interests of the nation while working for the Department of Defense, and now I attempt to do the same for businesses and governments across the world. The impact my teachers and community had on me is allowing me to make an impact on a global scale.
The values that my rural home town instilled in me resonate every single day. As an outlier in a rural community, the path I had to take was incredibly hard and its only because of a few teachers who cared that I was able to be successful. I recognize that not everyone is going to be as blessed as I was to have these people in their lives. However, that doesn't change the fact that there are a lot of people out there just like me who live in rural communities with a passion for technology but lack the resources they need to pursue their passion. Not only that, but this lack of resources also prevents young people from even realizing that this passion exists until much later in life. This is why I started the Rural Technology Fund.
The RTF is all about providing technology education opportunities to rural communities so that we can find more students who have a "spark" for technology, and so that we can fuel that spark. The result is a much equipped technology workforce and a reinvestment of resources back into small communities like Mayfield. I've not only seen education dramatically change lives for the better, I've also lived it.
If you are a parent, teacher, or counselor working with students from small towns and rural communities, we want to be a resource to get more technology in your classrooms. If you are a potential donor or community partner, we want to help connect you to students for whom you can make all the difference in the world. Most importantly, if you are a student from a rural area and you want to pursue a career in computer technology, we want to help you achieve your goal.
Let's take our outliers and equip them to be technology leaders of the future so that they can invest in our rural communities and the American dream we are all passionate about!
God Bless,
Chris Sanders