Hey, Y'all!
I'm writing to you today because I'd like to share some exciting new changes for the Rural Technology Fund. I'd like to start by reflecting on some of the organization's history and some things I've learned over these 13 years.
Bottom Line Up Front:
Chris Sanders presents the RTF mission at the RTF dinner in Augusta, Georgia.




After 13 years, it's time to grow the RTF in scope, commitment, and mission.

We've hired our first full-time COO, Claire Williams. She will run the day-to-day operations of the RTF and starts full-time on January 3rd.

I will keep doing many of the things I'm already doing but will move to the role of Executive Director while continuing on as Chairman of the Board.

We are continuing our rural technology education mission, while also beginning to provide assistive technology (AT) support for students with disabilities.

I'm supporting this new commitment by making a $100,000 donation to the RTF.

We need your help to continue and grow our mission.
Where We've Been
I distinctly remember sitting in a sweltering gym during my high school honors day as the early parts of summer settled in on Graves County. This was the day scholarships were handed out from neighboring universities and businesses. It seemed like there were scholarships for just about everything: business, agriculture, athletics, science, writing, and so on. I resolved to occupy my mind with other things during these couple of hours, for I knew that there would be no scholarships for me. It wasn't for lack of accomplishment; I had done about everything there was available to a kid interested in computers in west Kentucky. Alas, the community lacked resources for students who wanted to push the boundaries of the technology sitting before them. It was sitting in that uncomfortable metal chair that I resolved to do better for the next Chris Sanders that came from my region, as soon as I could.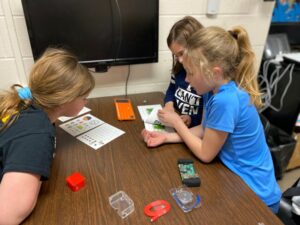 In 2008, I leveraged my experiences as a child and within the tech industry to form the Rural Technology Fund with the simple goal of providing scholarships to high school students from rural areas who were interested in pursuing computer-related careers. Little did I know where this humble plan would lead. Since then, the RTF has grown to support technology education across a wide spectrum of areas. Those areas include funding public school teacher projects to bring STEM education into their classrooms, helping schools start their first-ever computer science courses, launching STEM programs in public libraries, and funding community tech education events. Through these efforts, we have introduced over 150,000 students to the potential of technology careers and helped bring the first computer science education tools to hundreds of individual schools. Through this work, we are not only fanning the flame of kids interested in pursuing technical careers, but we're also providing the spark to introduce more students to the potential of those jobs. Even students who choose not to pursue computer-related fields carry with them an appreciation and understanding of the role technology plays in many areas of society.
Over the past 13 years, I've traveled all over the country and interacted with rural teachers and students in all fifty states. In many of these folks, I saw reflections of my own rural upbringing and the contrast of fortune inherent to it. While small-town life is rooted in a strong sense of community and mutual care, individuals within those areas have fewer ways to transcend the socio-economic conditions they are born into than when compared with their urban counterparts. It was here that I learned how poverty charges interest, impeding people's chances of ending cycles of generational hardship. While it would be easy to feel overwhelmed by these stories, I also saw that across the country, talent was distributed equally regardless of region. It was the opportunity to wield that talent that was not. I was fortunate to find a few of those opportunities along my path, but I also know that I was incredibly lucky. Through my work at the RTF so far, I have been proud to provide opportunities to thousands of rural kids so that they don't have to rely on luck. But, there is still much work to be done.
How We're Growing
Throughout the life of the RTF, most of the work we've done has centered around my direct efforts with support from a few unpaid volunteers. I'm proud of what we've accomplished during this time, but I know that we've also hit the peak of our growth as we're currently structured. While we could certainly continue on as we are, I believe that people and organizations should rise to meet the moment when given the opportunity. For us, this is the moment to increase our dedication to our existing mission, expand our mission into new areas, and grow our organization to help more people.
With those goals in mind, I am thrilled to announce the hiring of Claire Williams, who will serve as our first full-time Chief Operations Officer.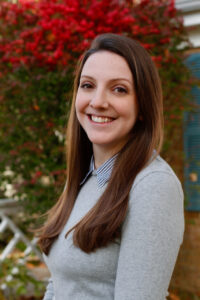 I met Claire three years ago as part of my doctoral program at Baylor and was immediately struck by her intelligence, empathy, drive, and resourcefulness. Claire received her MA in Special Education from George Washington University and will receive her Ed.D. from Baylor later this month. She spent most of her career as a special education teacher in the Washington DC area. With an eye toward equity, she became acutely aware of the many ways in which students miss out on opportunities because of economic disadvantages and disabilities.
Understanding the role that technology had to play, she turned her academic focus toward the use of assistive technology in classroom settings. That would eventually lead her to publish a dissertation focused on identifying availability limitations pertaining to augmentative and alternative communication devices for students with disabilities. Along the way, she published a book chapter on assistive tech availability for special education students and helped establish the first-ever Apraxia Awareness Day in Maryland. Claire is a champion for students and teachers alike with a passion for using technology to make sure children have the opportunities they need to succeed and live enriching lives.
As COO, Claire will focus on running the day-to-day operations of the Rural Technology Fund. That will include supporting our charitable missions, interacting with teachers and students, fundraising, and spreading the word about all the good work we're doing. She has already started in a part-time capacity and will move into this full-time role on January 3rd. I can't wait for you to meet her!
As for me, don't worry! I'm not going anywhere. I will continue in my role as Chairman of the Board and Executive Director of the Rural Technology Fund. I will still be involved in many facets of the organization and you'll continue to hear me championing our cause. I will work closely with Claire to make sure she has everything she needs to succeed in her new role.
We're also growing our advisory board. As the organization grows, we'll encounter new challenges. The advisory board includes people who are familiar with navigating some of those challenges and people who have a unique understanding of the mission space we operate in. I will share the announcement of those new board members soon!
What's Next
First and foremost, the Rural Tech Fund will continue supporting the same missions we're currently focused on. That includes providing scholarships to students in rural areas pursuing technical majors, funding technology and engineering programs in rural classrooms, and helping launch STEM programs in public libraries. We're still committed to this focus and will be for as long as the organization exists.
With that said, one of the reasons that I chose Claire for this position is because she brings a unique perspective regarding the benefits technology can have on people's lives. With her specialization in the use of assistive technology (AT), we have the ability to provide more opportunities for students with disabilities that they would not otherwise have. Starting in 2021, the RTF will work to provide AT equipment and support to teachers and students in public schools and libraries while also taking action to raise awareness of various forms of AT. This work will not be limited to rural areas.
We've already begun this work by providing tablet computers to speech therapists in two different schools. They'll use these devices to provide interactive speech content for their students. This technology opens the door for immersive lessons that can excite students while also helping them gain knowledge on how to interact with technology and access new ways to communicate. This is one of many ways that assistive technology can be utilized to increase disabled students' academic engagement and promote targeted growth areas.
I'm committed to our new mission in the assistive technology space along with the continued work we'll be doing in rural communities. With this in mind, I am pledging a personal donation of $100,000.00 to launch the next era of the Rural Technology Fund.
We Need Your Help
The work we've done so far has only been possible because of the generosity of our donors. To move forward, we'll need to invest more into our charitable programs. To move forward, we need your help funding the work we want to accomplish.
This month, I'd like to ask you to consider making a gift to support our growth.
For individuals, you can make a one-time or recurring donation at https://ruraltechfund.org/donate.
If you represent a company that would like to assist with the RTF as we embark on this growth, we would love to talk with you about creative ways that we can partner and recognize your support through branding opportunities and other avenues. Please reach out to us directly at info@ruraltechfund.org.
Finally, if you'd simply like to stay up to date with the great work we're doing, there are multiple ways to get connected:
I've always been told that luck is when preparation meets opportunity. There are a lot of kids out there who are fully prepared and waiting for that opportunity to show itself. With your help, we can create some luck for those who need it.
Thank you so much for your support!
Chris Sanders