Students today oftentimes connect with the world's knowledge directly via the internet. However, not every student has the same opportunity to access this knowledge. When we saw the donors choose project to procure two laptops for a high school classroom in Massachussets, we couldn't wait to help put this technology in their hands. As co-authors student Sofairica and teacher Mrs. Bauer put it:
In a school with over 4,000 kids there is bound to be a problem where this is not enough space for kids to have access to technology, internet, or computer labs within the school and by gaining technology in our classroom it helps resolve the issue so that it creates more space to access technology.
There could not be a project more core to RTF's mission than providing the means for students to access technology such as laptops that in turn become learning portals.
Reading Mrs. Bauer's notes allowed us to take part in the excitement of the project, starting with her initial request:
Technology can revolutionize any classroom, but in the hands of students it can also spark creativity, teach new elements, and give an opportunity for voice. Students will improve their writing with the use of these laptops. They will learn to use google classroom, and utilize a myriad of web based tools with the addition of laptops. I am excited at the thought of bringing two unopened, unused boxes with touch screen laptops into my classroom.
And proceeding to her note after learning that their project was fully funded!
I am thrilled to bring new laptops into our classroom in the new year! Thank you so much for helping me transform my classroom into a modern and technology rich environment. I could not be more excited to let Sofairica (the student who co wrote this request with me) know we were funded!! Thank you again and again!

With gratitude,
Mrs. Bauer
Mrs. Bauer obviously recognizes the power of technology and with these laptops her students are now preparing for a world of science and technology to include engineering, research and software development. Even more importantly the students will be further prepared for whatever passion they choose to pursue after high school. As evidenced by their letters below, their futures are certain to be bright.
Sofairica Broadening Minds Via Research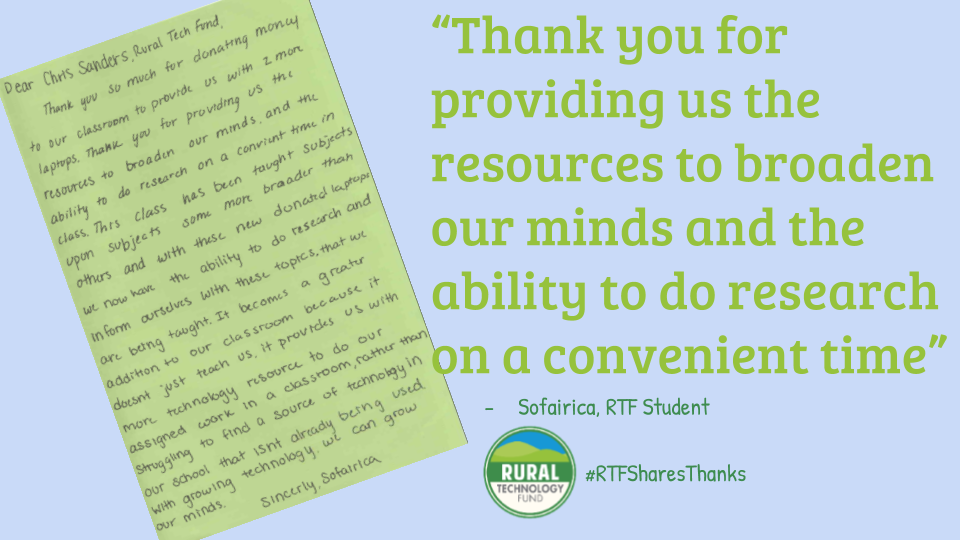 Jessica Leveraging Efficiency to Learn More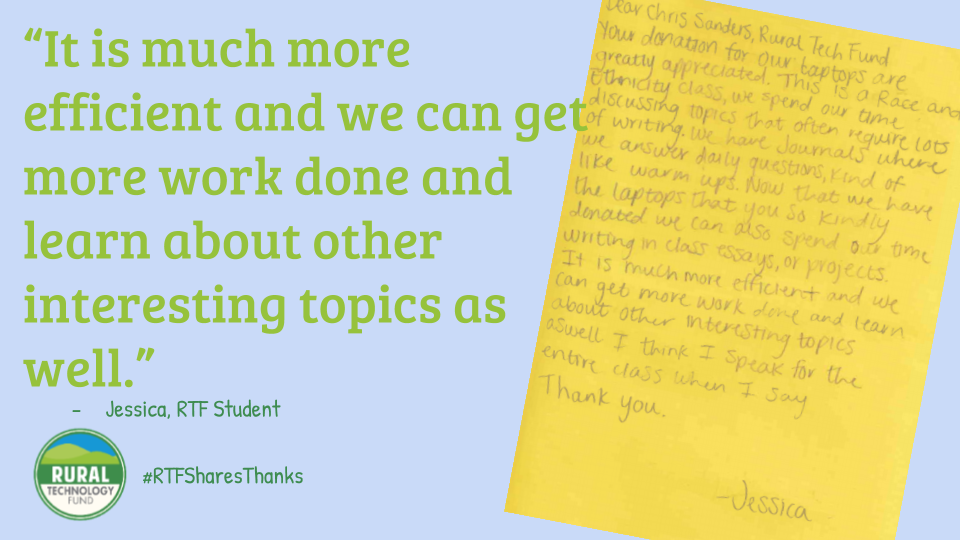 A Multitude of Topics to Learn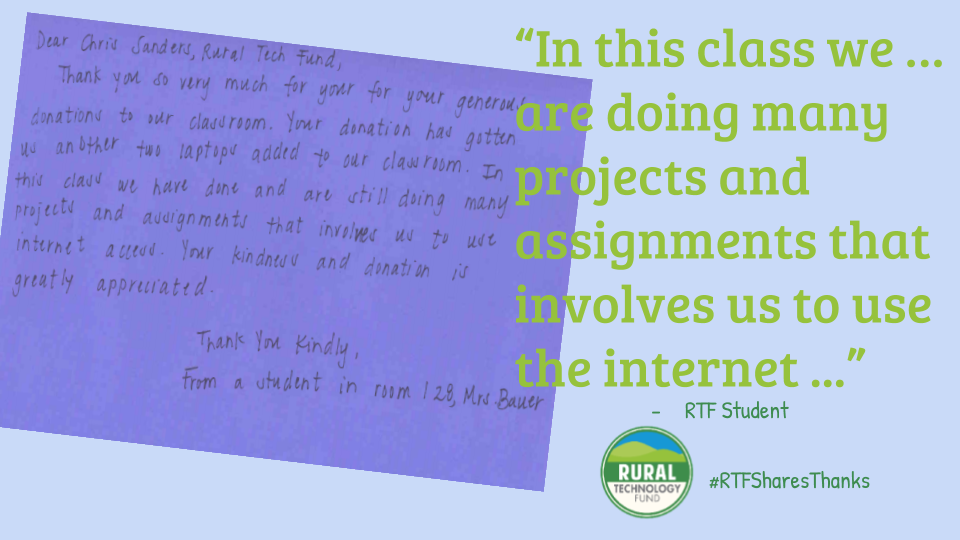 Anastasia Doing Hands-On Research

Sophia Learning Via Better Internet Access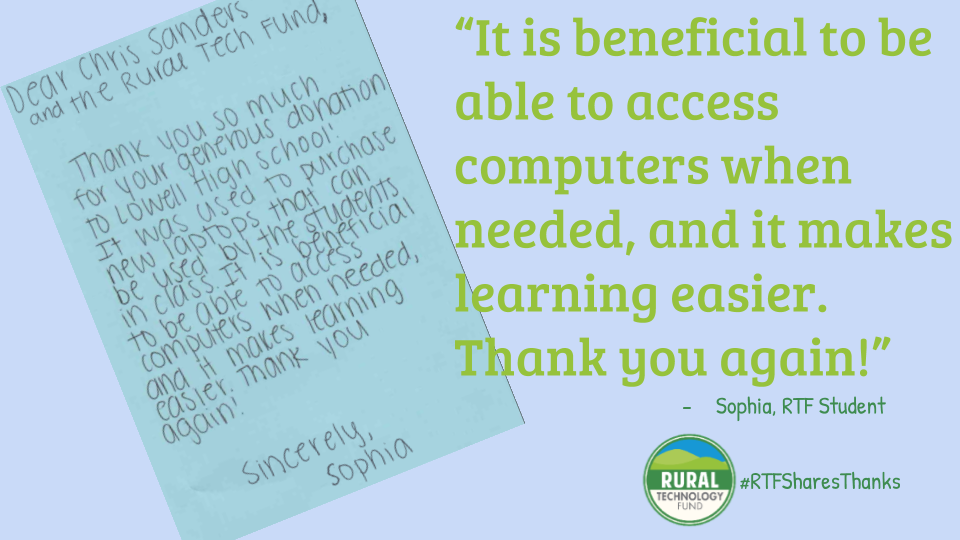 We're thrilled to have made an impact on the community of Lowell, MA and its students! Check out our blog, twitter and facebook pages for other editions of #RTFSharesThanks!
—
We're trying to bridge the digital divide between urban and rural communities by helping introduce students to technology jobs and end generational poverty. Interested in making an impact in your community? E-mail us or consider donating to our general fund or contributing to our patreon.