The students at Arabia Mountain High School in Lithonia, GA have big plans to change the world. Mr. Thompson noticed that many of these plans involved STEM careers, but that sometimes students weren't able to fully pursue their dreams. To help his students fully achieve their potential, Mr. Thompson had a plan to combine STEM education with Raspberry Pis and Python to teach both hands on robotics and computer programming. He even threw in some Linux to make sure students understood the whole process. It's well known that we love robotics, Raspberry Pis and Linux so we couldn't have been more excited to help fund this project!
As Mr. Thompson articulated, there's no doubt it will help open up worlds for his students:
This project will help these students to gain insights and confidence in solving engineering, technology-related, and real-world problems. It is my desire to help with opening the door of opportunities to gain essential skills needed in the 21st-century global economy.
The high-level complexity of their projects and commitment to learning is on full display in their classroom pics:
Just have a look at this amazing listing of student tasks / accomplishments:
Students tasks are to learn Linux operating system and python programing to control the All-Terrain Robots. Students have connected the Tontec 7 Inches High Resolution 1024*600 IPS Screen Display LCD TFT Monitor EJ070NA-01J with Remote Driver Control Board 2AV HDMI VGA for Raspberry Pi, iPazzPort Mini Wireless Keyboard with Mouse Touchpad, and raspberry pi's into computer systems. They learned how to download and installed the NOOBS Raspberry Pi operating systems.
While fostering their passion for STEM these students are constantly learning and preparing for careers as engineers, software developers and entrepreneurs. We're super excited to see these students reach their future goals! As always our favorite part is hearing from the students themselves.
Joshua Becoming a Civil Engineer!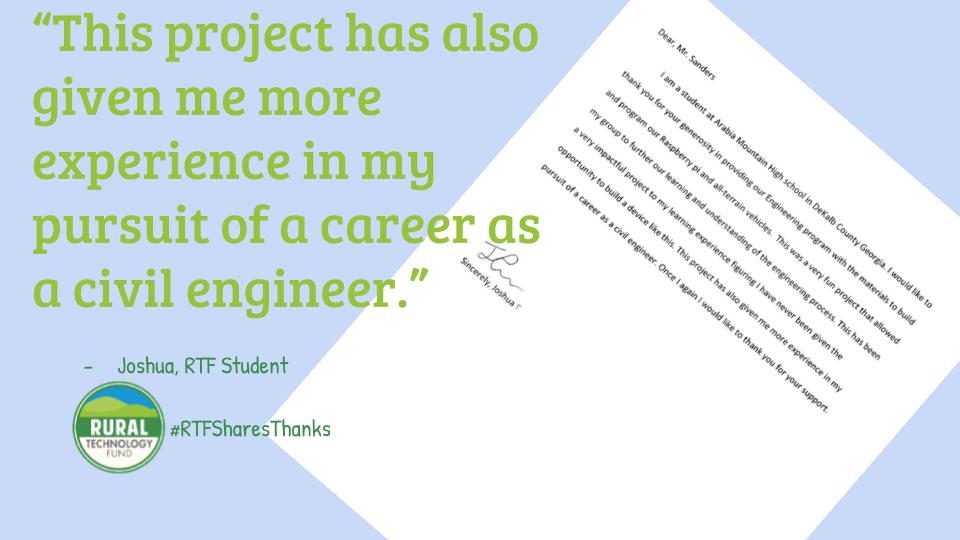 Trinity Preparing for a Promising Future!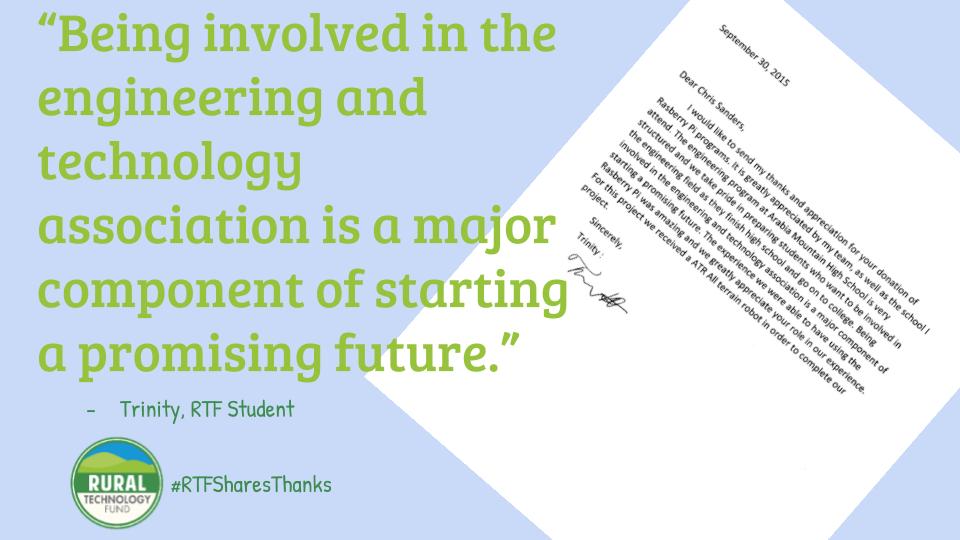 Siah Ready to Show the World What She Can Do!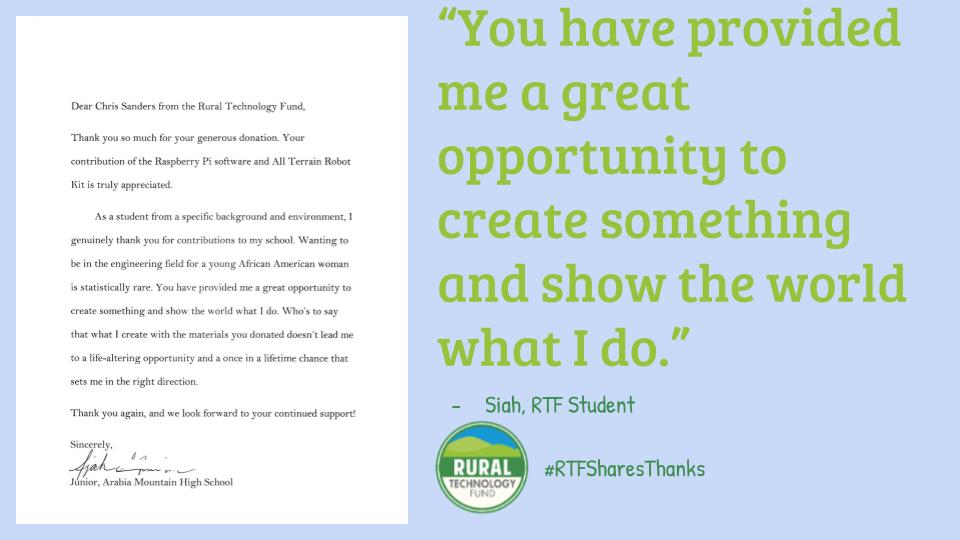 Durham Building Essential Skills!

Joseph Inspired to Change the World!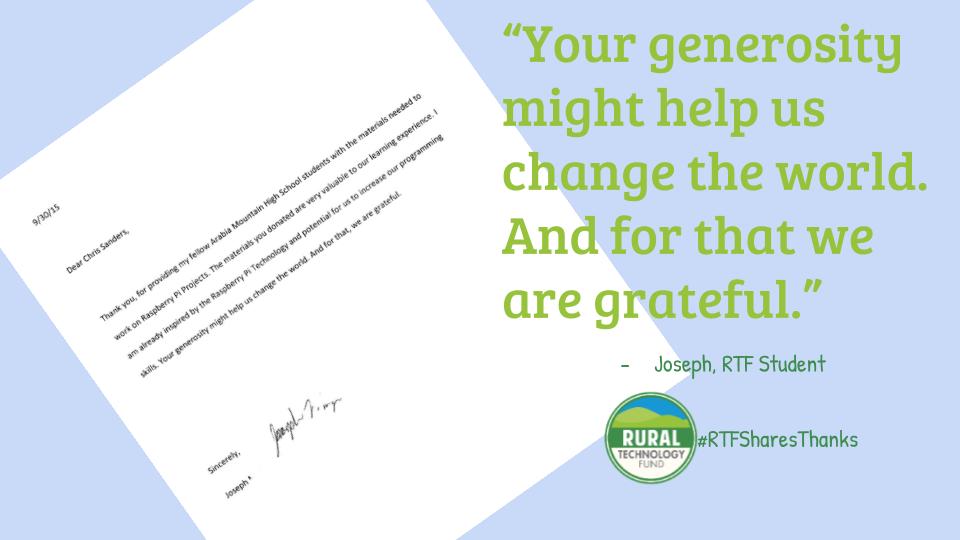 We're thrilled to have made an impact on the community of Lithonia, GA and its students! Check out our blog, twitter and facebook pages for other editions of #RTFSharesThanks!
—
We're trying to bridge the digital divide between urban and rural communities by helping introduce students to technology jobs and end generational poverty. Interested in making an impact in your community? E-mail us or consider donating to our general fund or contributing to our patreon.