We know the joy of positively impacting a child's life. So, we'd like to start sharing the projects and thanks we've received from our amazing students and teachers. We will be doing this monthly in our RTF Shares Thanks series, so keep an eye on our blog, twitter and facebook pages!
Meet Mrs. Brady and her middle school class in Ypsilanti, Michigan. Mrs. Brady requested two Raspberry Pi starter kits to introduce her kids to the basics of STEM. Mrs. Brady put together an amazing program that showed the versatility and power of the Raspberry Pi. The RTF donation to this classroom will put technology resources into the hands of 300 students in this school.
As Mrs. Brady said: "By having Raspberry Pi's in the classroom students will be able to explore computing, and to learn how to program in languages like Scratch and Python."
Her students had a blast completing a number of projects that mix fun and learning. Most projects involved a mix of pop-culture (selfies, Harry Potter, Minecraft) and a programming goal (sorting, turning on a sensor, building your server) in a way that made learning entertaining and real. These resources will prepare students for careers as computer programmers, application developers, or system architects.
Don't just take it from us, hear what the students had to say:
Re'al building a camera to take selfies!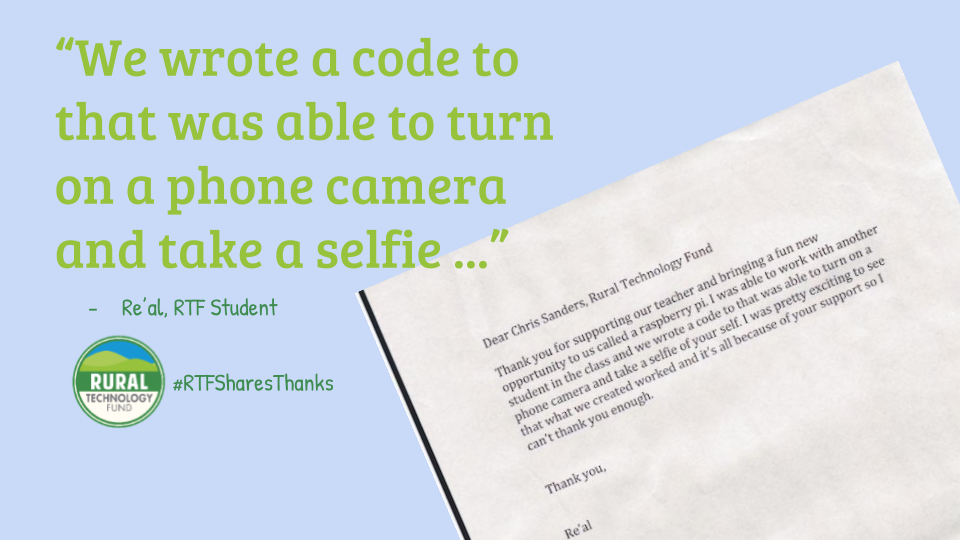 Randi having fun with Minecraft!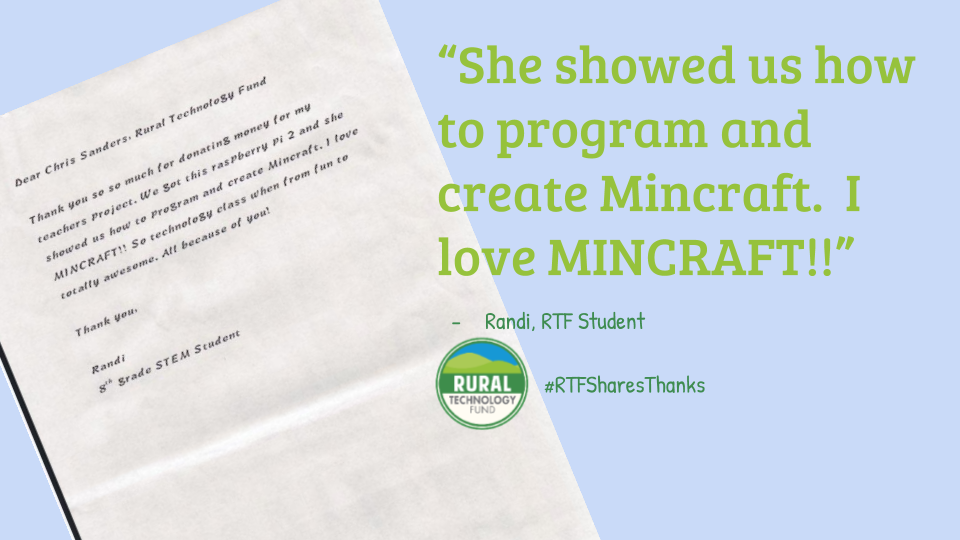 Shaun implementing the Harry Potter Sorting Hat!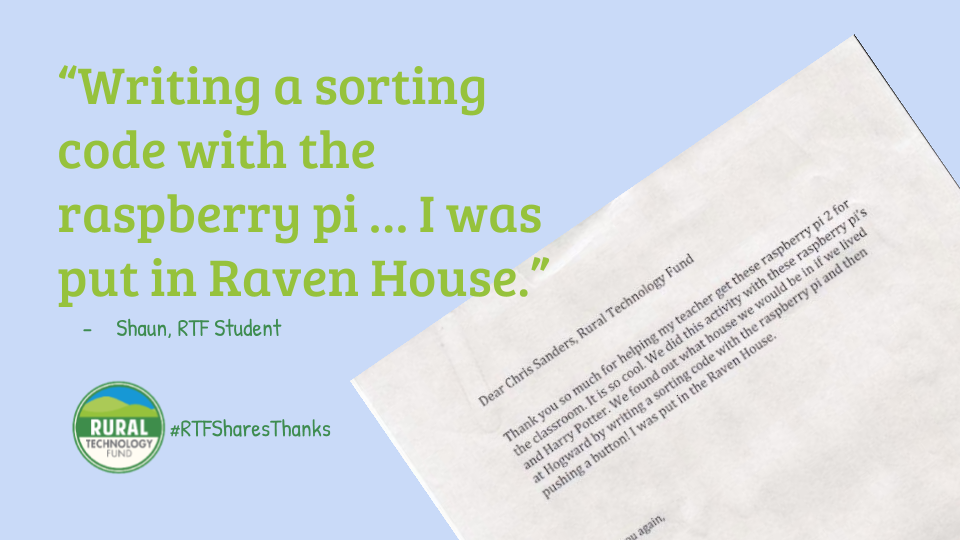 We're thrilled to have made an impact on the community of Ypsilanti, MI and its students!
—
We're trying to bridge the digital divide between urban and rural communities by helping introduce students to technology jobs and end generational poverty. Interested in making an impact in your community? E-mail us or consider donating to our general fund.