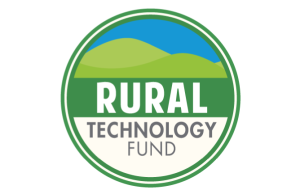 Happy 2014! At the beginning of every new year, I look over everything that was and wasn't accomplished in the previous year. This is important for me personally, and important for the organization so that we can set new goals and address any shortcomings. I wanted to take time today and write this note to share all the good we did in 2013 and talk about everything we want to do in 2014.
2013
First and foremost, I'm pleased to say that 2013 was far and away the most successful year the Rural Technology Fund has had from a mission perspective. Our goal has always been clear, and that has been to provide resources to students in rural areas who want to pursue further education and careers in computer technology. For us, it's all about the spark that students have when they become passionate about something. We want to ignite that spark in students that don't already have it, and nurture the spark for those who do. We did that in several ways in 2013.
First and foremost, we gave away $5000 in scholarships to rural students pursuing a college education in computer technology. This money will allow those students to pay for part of their college education without amounting as much debt, ensuring they can focus on learning and being career-ready.
Next, we continued our rural library donation program. This program allows us to take in used technical books and redirect them to rural school libraries so that students can be exposed to the various facets of computer technology, with the hope that this exposure will ignite that spark. We donated nearly 500 books in 2013.
Finally, we launched our Raspberry Pi computer donation program which will allow individuals to donate Raspberry Pi kits to schools of their choice. In addition to this, we purchased 100 Raspberry Pi computers that we are going to be donating on our own behalf.
2014
So, what's in store for 2014?
We are once again planning to award the same amount of scholarship money, and hope to donate another ~500 technical books to rural libraries. The money for these activities is already set aside, and we've already acquired more than half of the books through community donations. We feel like the impact of these programs is high, so they will continue at current funding levels.
The thing that I'm most excited about is the expansion of our Raspberry Pi donation program. Instead of donating individual units to schools, we are slated to donate our first full-fledged Raspberry Pi coding labs to several schools this year. With this initiative, we are planning to deploy entire labs of 10-15 Raspberry Pi kits to rural schools. The units will take advantage of the Google Coder operating system, which is designed to teach students programming skills. The kits will be paired with instructor resources so that they can be used with after-school programs and even built in to the educational curriculum. Of course, this requires a bit of a commitment from the school districts we are making the donations to, so we are currently working to find pilot schools who can support the equipment and its integration into their environment. The hardware for this initiative has already been sourced, so once we locate our pilot schools we will be off to the races. My hope is that we can make these donations in the spring so that schools can be ready to implement and use the devices in the fall.
Beyond this, we will continue to look for other opportunities where we can provide high impact services to rural technology students.
Funding
While I'm really excited about all of the good that the RTF has accomplished, I was disappointed that our third-party donations were down this year. The RTF has always been primarily funded by me personally and the royalties from sales of my published works. In previous years, we have gotten around 5-10% of our funding from external sources. This year, only 1% of our funding came from external sources, which is dismal.
So, how do we fix this? The first thing is awareness, which comes through marketing. We've mostly relied on basic social media and word of mouth for marketing, but we plan to explore that a bit more this year.
The RTF did a lot of good in 2013 with almost no third-party funding. Imagine what we could do with just a few more donations. If you are interested in fostering technology education in rural areas with extremely limited resources, I urge you to consider donating. The RTF is a volunteer organization, pays no salaries, and has all of its administrative costs privately funded. This means that 100% of donations go directly to supporting our mission goals. Not many organizations can say that. This means that every penny you donate is helping.
As always, I love talking to people who share my passion for technology and rural areas. If you'd like to help with the RTF, woudl like more information, or just want to chat about these topics, please don't hesitate to e-mail me at chris@ruraltechfund.org.
Best Wishes for 2014!
—
Chris Sanders
Director, Rural Technology Fund