I came up for the idea for the RTF when I was sitting at my high school's honors day ceremony. It was here that scholarships were handed out for everything imaginable, including agriculture, business, sports, public speaking, mechanical engineering, and more…but not computer science. I decided if I ever had the chance, I'd start an organization that would help provide scholarships to kids like me who were pursuing computer-related jobs from unlikely backgrounds. In 2008, I did just that. The Rural Technology Fund turned 10 years old today we've made an impact in the lives of thousands of kids.
As always, I want to begin my yearly letter by thanking all the teachers, students, volunteers, donors, and community members for their support in our mission. Talent is everywhere but opportunity isn't, and that is no more prevalent than in many of the rural areas in the US. We been fortunate to be able to extend opportunity to so many in our ten years. I'd like to share a few highlights from 2018.
75,000 Students
At the end of last year, I set a goal to reach 100,000 students by 2020 and we're well on our way. This year, we enabled technology education for over 33,000 students, which means we've eclipsed 75,000 total students who have been able to receive computer science education thanks to our contributions in classrooms, libraries, and community centers. We're well on our way to 100K!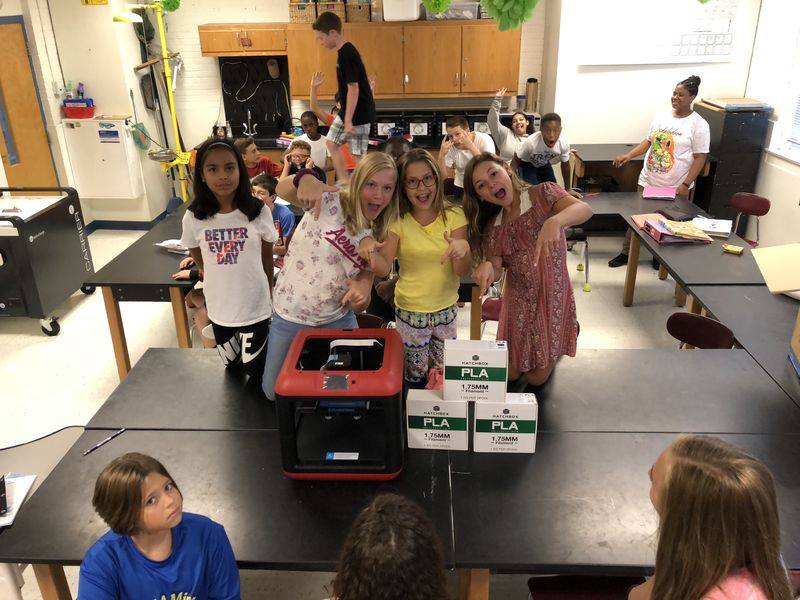 Financial Transparency
I'm proud to tout that 100% of the funds we raise go directly to support students. We don't pay salaries and overhead is covered with direct support from the foundation's board members. In that spirit, I'm glad to release this year's financial transparency information.
Total Carried from 2017: $48,503.89
Total Raised in 2018: $95,086.89
Direct Individual Support: $25,443.00
Indirect Individual Support: $1,216.48
Direct Corporate Support: $34,466.70
Corporate Matched Funds: $7,476.51
Board Member Contributions: $18,000.00
Merchandise and Event Sales: $8,484.20
Total Spent in 2018: $72,811.40
Scholarships: $2,500.00
Classroom Donations: $67,293.65
Merchandise Inventory: $615.29
Event Costs: $570.00
Other Student Support Initiatives: $1,500.00
Misc Overhead (Covered by Board Donation): $332.46
Total Carried Forward to 2019: $70,779.38
December continues to be the month where we raise the majority of funds. For the fourth year in a row, our fundraising has grown allowing us to carry forward a larger balance into the next year to support our increasing goals.
Fundraising and Awareness
We were able to participate in several events this year that helped spread awareness about our mission and how we're addressing it. We spoke to local community groups, universities, and technology practitioners.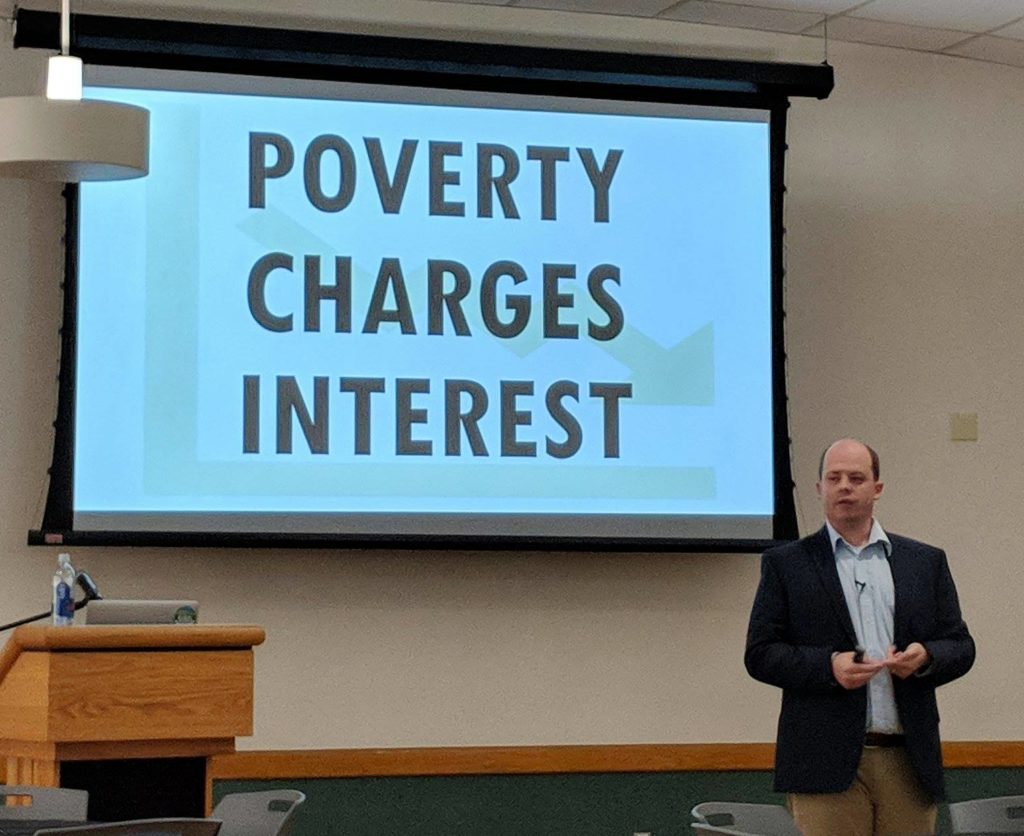 The support of the cyber security community continues to be the bedrock of our fundraising efforts. We held our second annual fundraiser dinner alongside Augusta Cyber Week, and the event was a sellout. We also increased the size and scope of our Derbycon raffle, and thanks to the support of the conference and generous raffle item donations, we conducted an incredibly successful fundraising weekend in Louisville.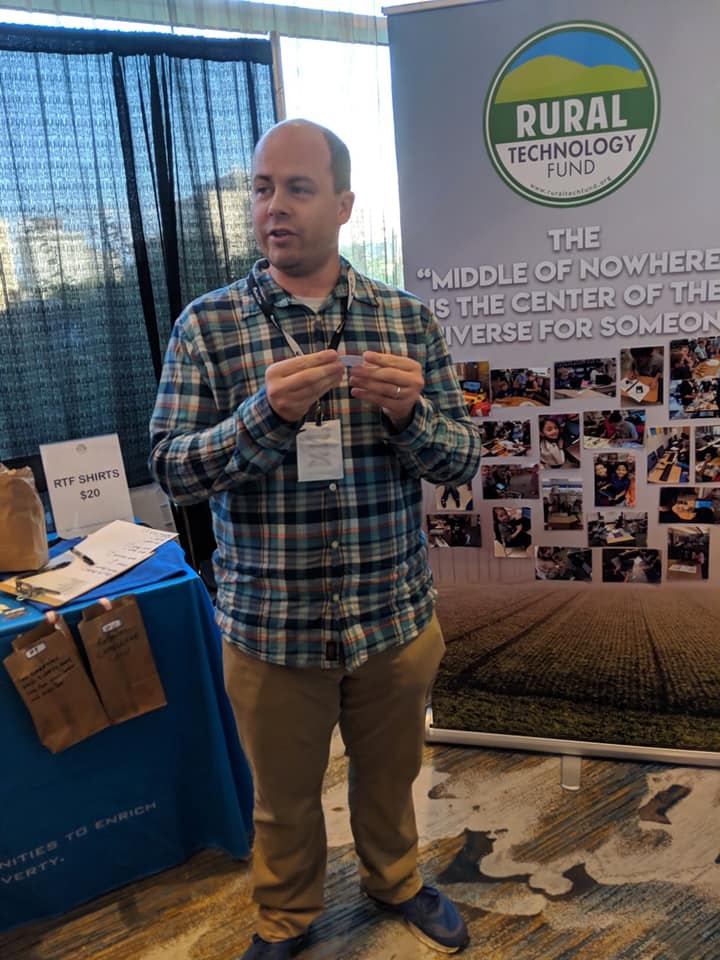 Our individual fundraising continues to be strong thanks to one-time gifts, and recurring gifts through our Patreon page. While we saw an increase in donation support for companies, this remains an area where we'd like to see improvement. Tech companies stand to benefit tremendously by investing in computer science education in rural areas, and the opportunities we work to provide rural students are an investment in the future workforce.
Beyond the Classroom
For the first year in our existence, we began focusing on tech education initiatives that exist outside the classroom. This effort saw us invest in tech education programs in several rural libraries throughout the United States. The equipment donations we've provided have helped launch and grow after-school and summer tech education programs in programming, robotics, computer engineering, and more. Programs based in libraries have transformative power in rural communities because they are open to young and old alike.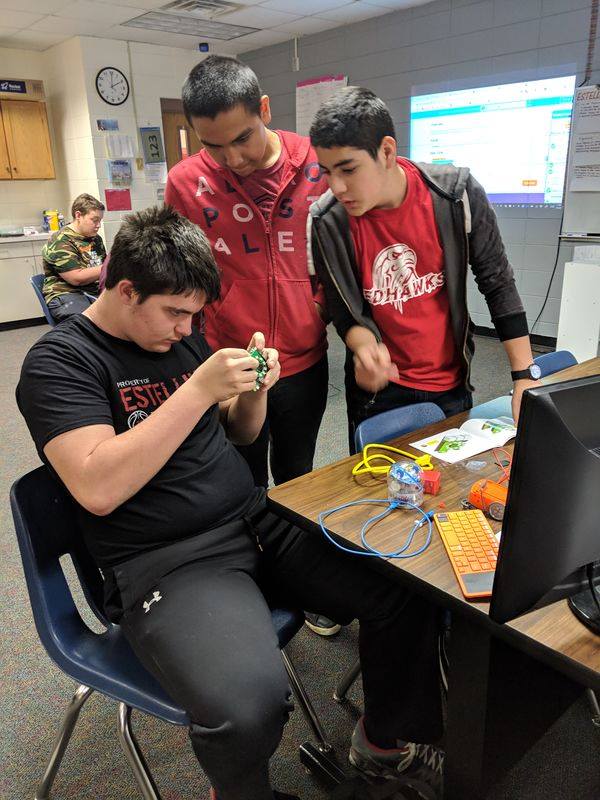 Towards 2019
I'm incredibly proud of the work that we've accomplished over the past ten years, and in 2018 specifically. We measure success only by the number of opportunities we provide, and we continue to increase those opportunities across the country. I am confident we'll hit our goal of introducing 100,000 students to computer science by 2020.
I spent much of my time towards the end of 2018 speaking about poverty. While our mission is to introduce rural students to the opportunity tech jobs represent, our ultimate goal is to help end generational poverty that defines the lives of so many in rural areas. That is a difficult thing because poverty charges interest. This phrase, "poverty charges interest" is what will be on my mind throughout this year. Can't afford to get that tooth looked at? You'll probably have to pay for a root canal later. Can't get that rattle in the engine repaired? You might have to buy a whole new car soon. Unable to take time off work to get that lump checked out? You might wind up out of a job while undergoing cancer treatment. Poverty chargest interest, and for those who are in that situation it's incredibly difficult to get out. Tech jobs provide one of the most real, tanigble opportunities for rural kids to secure higher wages and steady jobs that can pull them out of poverty and end the generaitonal poverty that has plagued their families for generations.
This year, we plan to continue to look for avenues to fund computer science education in the classrooms, and through other mechanisms such as public libraries and community centers. Where there is an opportunity to introduce kids to the power of tech jobs and end generational poverty, we'll rise to meet it as best we can.
If you'd like to learn more about the RTF and our mission, I'd be glad to speak to you and your community group, in person or remotely, and tell you my story. Please don't hesitate to reach out.
Thanks you for all your support,
Chris Sanders, Director
Rural Technology Fund