Each year, the RTF gives out scholarships to rural students who are pursuing careers in computer technology fields. It is an important component of the RTF that we not only provide technology resources to classrooms to gain interest in computer related careers, but also aid interested students in pursuing those career paths once they graduate. We are confident that our scholarship recipients have bright futures in the field of computer technology!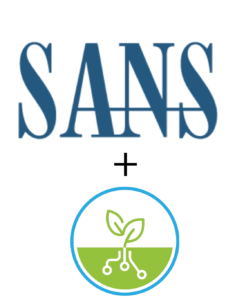 The Cyber Security Scholarship, provided through a partnership with the SANS Institute, is awarded annually to up to three students from rural communities pursuing a computer technology related field with a focus on security. This scholarship provides a $1000 award, plus the opportunity to take two SANS training courses and the two corresponding GIAC certification exams. These highly desirable certifications provide a jumpstart towards a cyber security career. This year, we chose three winners: Kristine Zurovchak, Landon Crabtree, and Blake Rogers.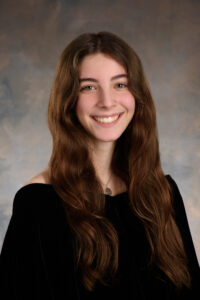 Kristine Zurovchak, a high school senior from Blairstown, NJ, became interested in cyber security as a teen through Girls Go CyberStart, a program composed of challenges to teach cyber security skills. Since then, Kristine has participated in Cyberstart America, even competing in the national competition. She plans to get her master's in cyber security, pursue government programs, and give back to rural communities by educating them on internet safety. She wrote, "I want to focus on the human side of cybersecurity, helping to educate others and bridging the divide between technology and people."
---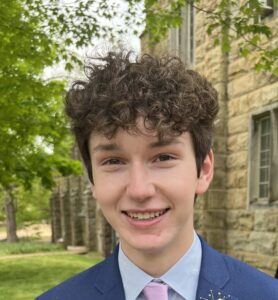 Landon Crabtree, a college freshman from Manchester, TN, is pursuing a computer science degree with a focus on cyber security and information assurance. His interest in cyber security stemmed from a childhood incident of his house being broken into that led him to track his stolen iPad and help police locate the perpetrator. He explained, "Ever since then, I realized how much the field of cyber security interested me. Being able to solve crime using technology was an amazing feeling. And making a career out of stopping cyber crime with offensive and defensive measures is something I look forward to being able to do when I graduate college." A first-generation college student, Landon plans to have his own consulting firm that can aid businesses in protecting their data and assets.
---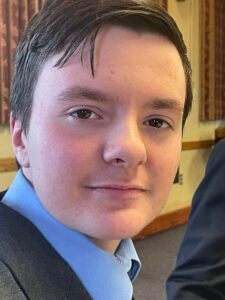 Blake Rogers, a high school senior from Keyser, WV, first became interested in cyber security during the pandemic. With a plan to improve security systems and better equip businesses, Blake is already educating himself on cyber security through online courses. He wrote, "I will always be focusing on ways to make businesses more secure and will never settle for 'good enough' security." Coming from a tight-knit community where people truly take care of each other, Blake's interest in helping and protecting others shines through. He shared that the community "taught me to be generous and share what I have with others."
---
The Judith A Sanders Memorial Scholarship is awarded annually to students from Graves County in Western Kentucky who is pursuing a career in a computer technology-related field. The scholarship provides a $1000 award. This year, the winners are Kaitlyn Maes and Taylor Sidders.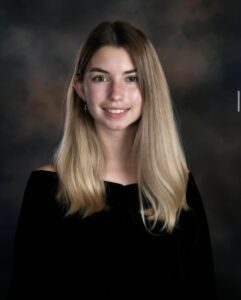 Kaitlyn Maes, a senior from Mayfield, KY, will major in computer science and mathematics when she starts school in the fall. She then plans to pursue a career as a Cryptanalyst for the government. She has a strong sense of community pride and involves herself in volunteerism, notably during the recovery efforts after a tornado struck Mayfield in December of 2021. Kaitlyn spent time organizing supplies, preparing food, and delivering goods to those affected. She then shifted her focus, stating "I went to work in a food truck to provide food to first responders and others that just needed a warm meal. When I wasn't working, I was serving the community." Kaitlyn is a great representation of a hard-working student who plans to continue making her community proud.
---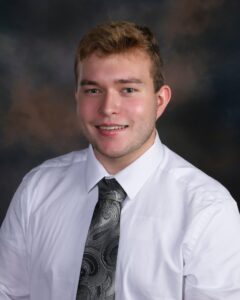 Taylor Sidders, a senior from Mayfield, KY, will major in computer science this fall, pursuing his interests in both game development and cyber security. His passion for computers has translated into helping those around him, as he is always prepared to solve IT issues for those in his life. He said, "I've found out so much new stuff with the hardware and software sides of technology by just being 'The IT Guy.'" When the tornado hit Mayfield, Taylor provided IT support, helped move supplies at the high school, then aided in helping family friends whose home and business had been hit. Taylor has a clear desire to help others and use his knowledge for good, and we are excited to see what he is able to accomplish.
The RTF is honored to be associated with these individuals. We have faith that they will continue to make their communities proud.