In the world of education, the quest for inclusivity and accessibility remains an ever-evolving journey. At the heart of this mission, Karen Sager, a dedicated occupational therapist working in St. Clair County, Alabama, has embarked on an endeavor to establish an Assistive Technology (AT) library, transforming the way teachers and students access the tools they need to thrive.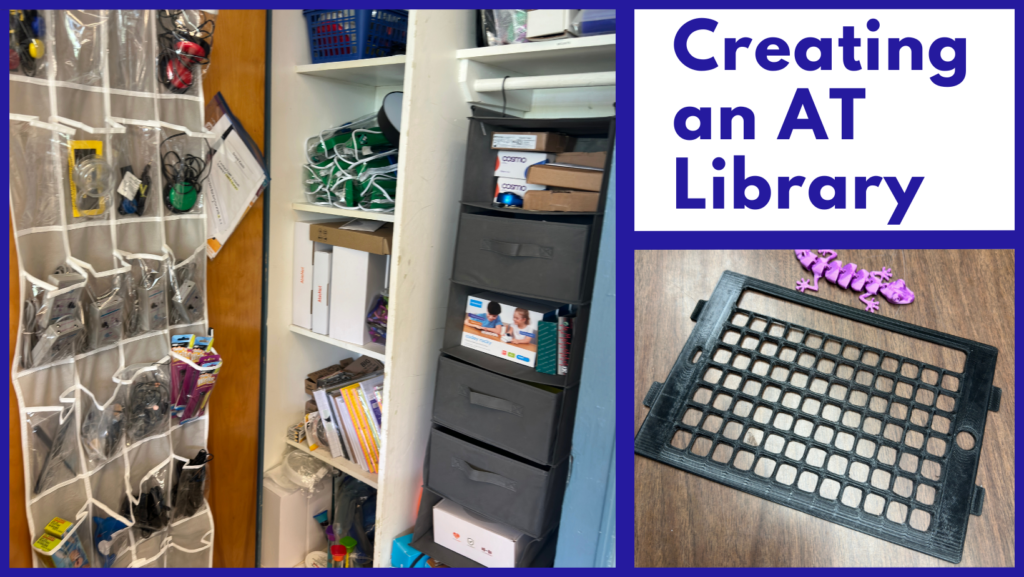 When starting this initiative, Karen recognized the importance of conducting research to identify teachers' needs and the essential equipment needed. "I spent time in some of the classrooms watching, observing, helping out. I needed to build rapport as someone new to the district," Karen explained. Her aim was to gain insights into the classroom dynamics and discover tools that could empower educators in their pursuit of accessibility. Given that the school district used Microsoft technology, with each student possessing a laptop, Karen's initial step was to investigate the existing built-in accessibility features.
When choosing initial library equipment, Karen knew she needed to find solutions that could be easily incorporated into the classrooms. With her grant from the RTF, she purchased:
Inclusive technology computers – computers come preloaded with software to support academic accessibility, as well as allow teachers to gather data on IEP goals.

The programs track data throughout use. A teacher wrote to Karen recently explaining that a student had been engaged with the computer for a full twenty minutes, which was a huge milestone!
Allows for switch training programs, where students learn how to time the switch and how to wait. The program records when you should hit the switch versus when you do hit the switch, creating valuable data.

C pens – reading pens allow students to use text-to-speech features to access written materials. A teacher checked one out for a high school student to gain access to her testing.
iSwitch – a Bluetooth switch that enables device access. This is used by a student with complex needs and is also able to connect to a proximity switch to operate cause-and-effect games.
Super Talker – an Augmentative and Alternative Communication device, allowing pre-recorded messages to be attached to picture icon buttons for communication. A student is just beginning his communication journey with this device.
AAC kit – Karen created a kit for SLPs to check out, along with a mid-tech device, to trial with students.
Microphone headset – currently used for a student with Apraxia so he can utilize text-to-speech to produce his classwork.
Alternative keyboard – mounted, and the size of an iPhone. A student can type on this almost like texting.
Codey Rocky – a lower-tech STEM activity for student engagement! This works off an app and can be scaled up or down for difficulty, allowing for collaboration with different departments within the school.
Bright Autism Tap Lights – sensory integration tool being used in a classroom that has several students with complex needs, allowing them to independently interact with certain curricula.
To efficiently manage the inventory, a pivotal step in establishing an AT library, Karen collaborates with the Alabama Department of Rehab Services (ADRS). Piggybacking on their program, Karen was able to create her school system on a private extension and catalog the equipment with pictures, descriptions, and values. Teachers can explore the system and see what is available, then check out the item. Karen then brings the item to the teacher and fills out a data sheet once they have been trained on the equipment, which she can file with the student's IEP. Yearly turn-in is not required on most items, but the computers require annual returns as teachers move about the system and student needs change. This program has allowed Karen to organize and control the library systematically.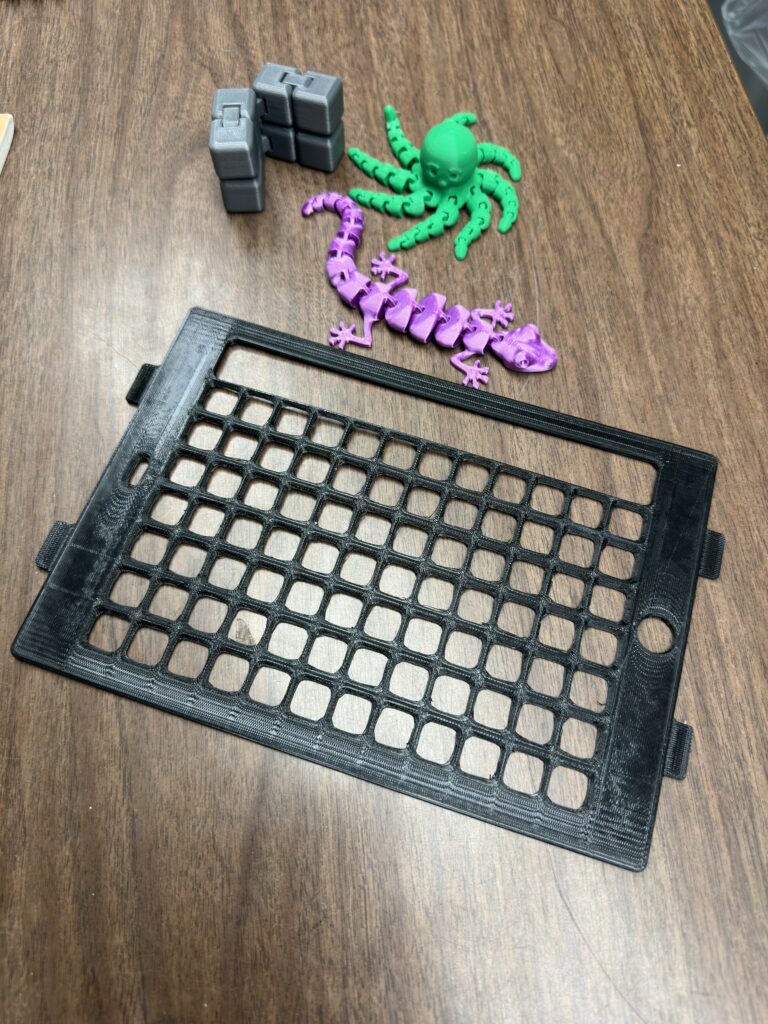 In addition to her collaboration with ADRS, Karen has joined forces with fellow educators within the school for specialized projects. One noteworthy endeavor involves the creation of 3D-printed keyguards for iPads, which are installed to support students utilizing an AAC app called LAMP. These keyguards can run around $50 to purchase, but 3D printing them costs about $2! Karen plans to take a count of the iPads in the system and have the keyguards printed and ready to be given to students as needed. This collaboration has been beneficial for all students involved. Karen also is printing universal communication boards on 36-inch paper, where teachers can print removable pictures to match the core board to utilize with their own students.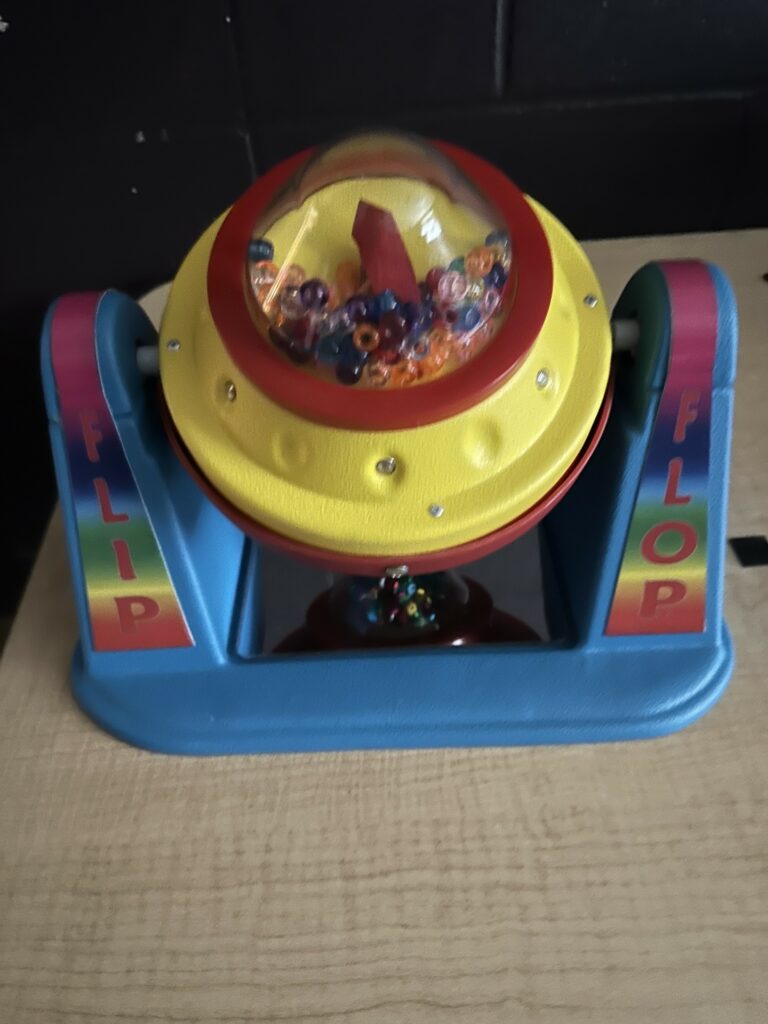 Looking ahead, Karen is dedicated to furthering awareness of the library's resources within the district. She sends out monthly newsletters highlighting a piece of equipment that can be checked out. Teachers have started requesting particular items be added to the library, and Karen diligently maintains a list of these items to acquire in the near future. This year, she has completed four AT evaluations, matching students with appropriate AT tools for the classroom. According to Karen, the library's operation is an ongoing evaluation of the ever-evolving needs of her students and educators. 
We are thrilled to be part of this AT library, allowing educators to trial accessibility equipment with their students. Stay tuned to hear more updates from Karen in the future!
Stay up to date with our quarterly newsletter, here!