When the staff started noticing attendance issues at Washington Middle School in Calumet, MI, they had an idea: ask the students what would get them back in school. That decision brought a litany of new ideas, including the potential inclusion of new makerspaces.
Joel Asiala, the principal at Washington Middle School, knows the value of student excitement. Striving to increase attendance, Joel and his staff asked the students to come up with ideas that would draw interest. Once they had the list, they got to work. First, they created makerspaces for each grade, allowing students to explore various types of technology. They started with laser engravers, then 3D printers, then a Cricut machine. As they saw increased student engagement, staff piloted a Flex Lab in a 7th-grade classroom. The class included 10 students, and over time they saw grades improve and attendance increase. Now, Flex Labs exist throughout the school! These 25-minute periods before and after lunch allow students to explore technology and initiate passion projects, including everything from engine repair, to working with the laser engraver, to creating a school store, to robotics.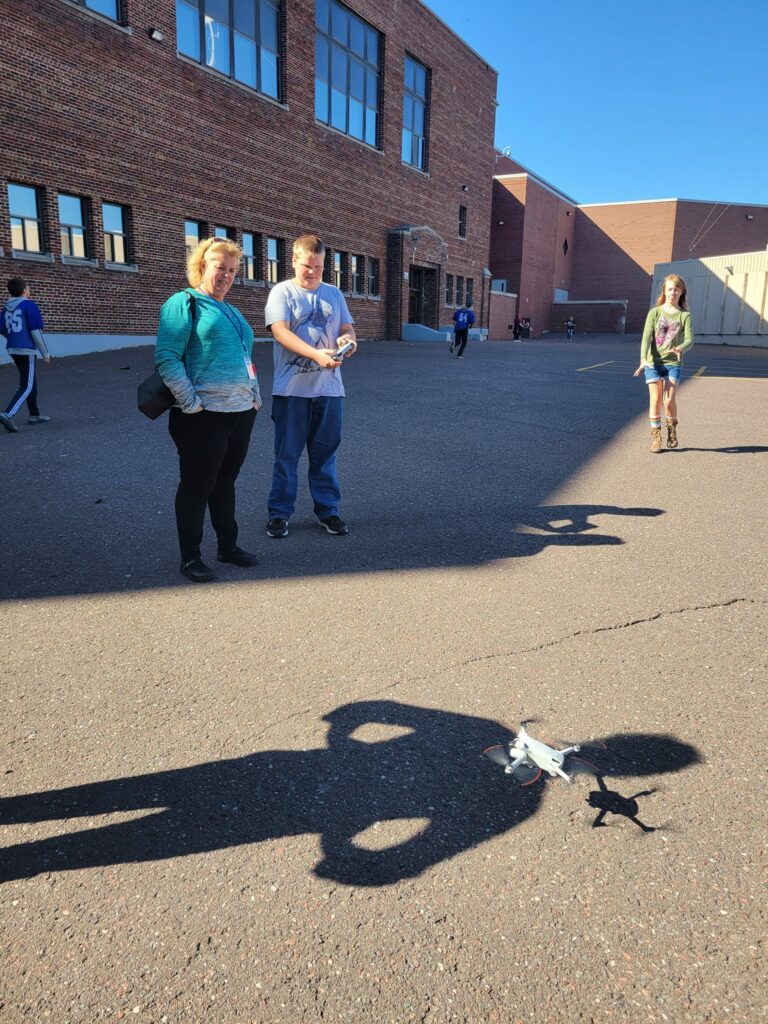 The WMS staff constantly seeks inspiration and input for new technology to integrate into the school. When a staff member asked to bring in his personal drone, Joel was energized by student reactions. Since students were already comfortable with robots, he knew drones would be a great addition to the school and submitted a grant application to the RTF. The drones are now utilized for a wide array of projects, such as staging flight competitions, learning to navigate through spaces, coding them to go from one pad to another, and photographing the facilities for the school board.
"It's a whole new way to look at education. Our teachers, secretary, custodians, everyone is getting involved, and it's so cool!"
Introducing the drones to the middle schoolers has had another remarkable result: a 7th-grade student is now operating his own drone class! He teaches 7 students how to program the drones and upload the videos, utilizing the technology in various ways. This is a completely student-led activity that requires little oversight from adults in the building and shows the power of student engagement and interest. 
Washington Middle School was also able to utilize its drones in a unique project with the Lake Superior Stewardship Initiative (LSSI – http://lakesuperiorstewardship.org/), which connects schools and communities to engage in local stewardship projects. Washington Middle School has a school forest that gives students an opportunity to learn about and pick an invasive species, clean the beach, and do forestry lessons. Students participating in the project were able to utilize the drones to record the forest being harvested, as well as to create a video to present to the board. This is an incredible chance for students to integrate many aspects of curiosity and innovation into their education.
When asked for advice Joel would give to educators or administrators looking to integrate new technology into their schools, he said:
"Talk to your students! What do they want? Students know what they want."
"Start with something small, and don't say no. That's what we've done. We built up the money."
"If you are able to say yes to your teachers and yes to your students, your program will be amazing!! This is no one person's idea – it's literally everyone."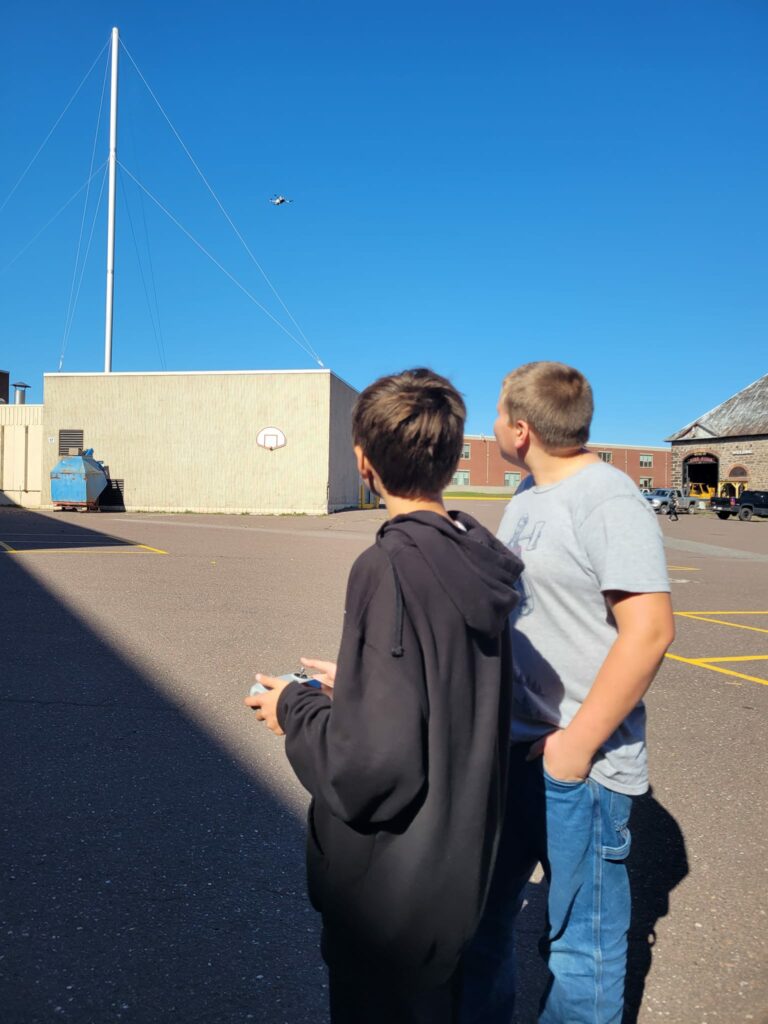 Joel kindly noted that he would be happy to talk to any educators or administrators who are looking to integrate similar projects into their schools. If you'd like to be connected to Mr. Asiala, please email claire@ruraltechfund.org so we can facilitate!