Ms. Enyeart wanted to give her students in south central Pennsylvania the opportunity to compete in FIRST Lego League. Once her project was funded, she went full STEAM ahead (…get it!?) and oversaw six teams!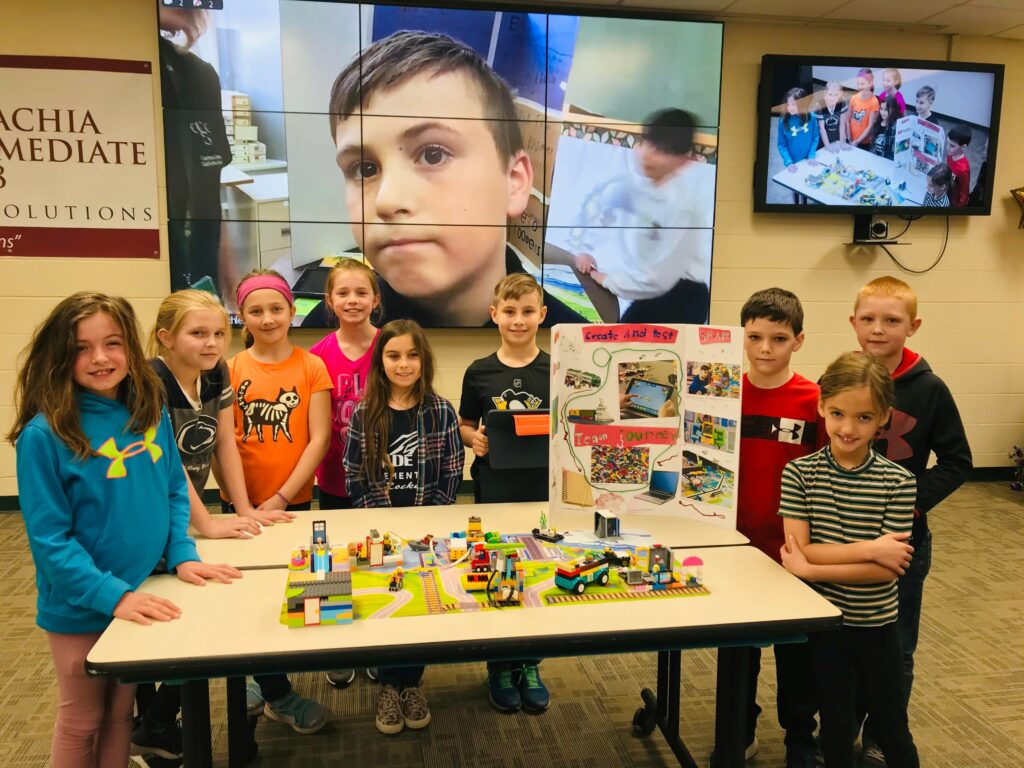 Ms. Enyeart's project included LEGO Spike Essentials, Spike Primes, Prime Expansion sets, motors, and sensors. She received her donation in the winter and immediately started programming with her students.
With her eyes set on competing in FIRST Lego League, she stated, "we jumped in feet first and tried to swim!" She reported that she had a very positive experience because FIRST provided the scripts, but students still had full creative flexibility with their builds. With the help of Jessica Walters and Robert Revercomb, as well as volunteers, the school formed six total teams – three Explore teams and three Challenge teams!
Although competitions are challenging, Ms. Enyeart reported that every time a group competed, she knew she was doing what she needed to do. She reflected, "At the lower level, I have kids who are so shy who stood up in front of huge groups and spoke about their projects. These groups of kids were able to come together and work as a team during club time. At the upper level, they went and competed against established programs and held their own! We were so proud as a district."
Reflecting on her experience diving into FIRST Lego League, Ms. Enyeart started, "I wish I could have known how much it's worth it to do this. To give children the opportunity. Even trying to figure out the time and scheduling – what the children have gained has made it worth it."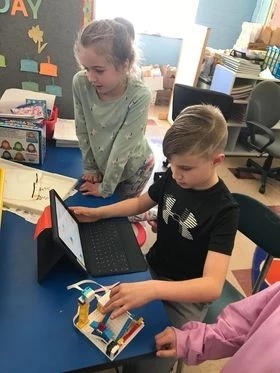 When first starting out, Ms. Enyeart remembers feeling intimidated by the dashboard and ordering the correct equipment, but said the customer service at FIRST was amazing. Also, they provided so many pieces of information that made planning and executing so much easier, such as Thinkscape through FIRST Inspires. These levels of support made the process seamless.
"We're just this rural school from the middle of nowhere, but our kids proved that they deserved to be competing just as much as the big schools."
Moving forward, Ms. Enyeart has big plans for her programming. Currently, the Explore level is only run through one of three elementary schools in the district, and she is hoping to get it started in the other two schools. All three elementary schools feed into the middle school, so she wants to create a seamless program moving up through the grades. Currently, the 5th graders team up with the 8th graders through Zoom for mentoring opportunities and to work through problems, and fostering that model is critical moving forward.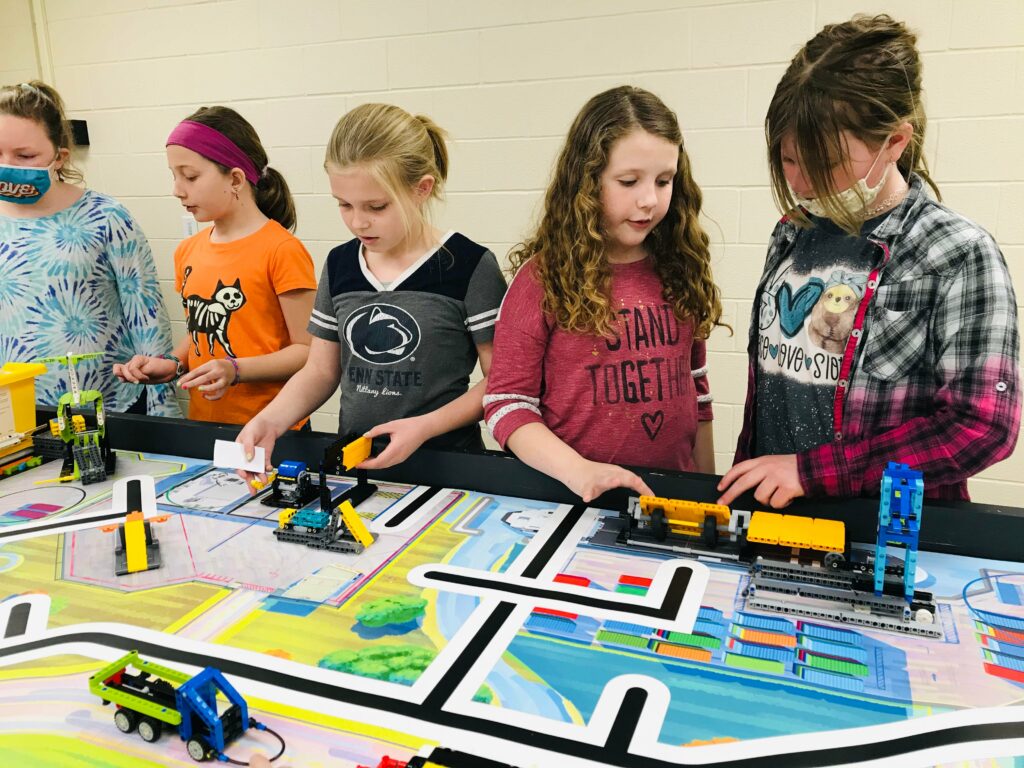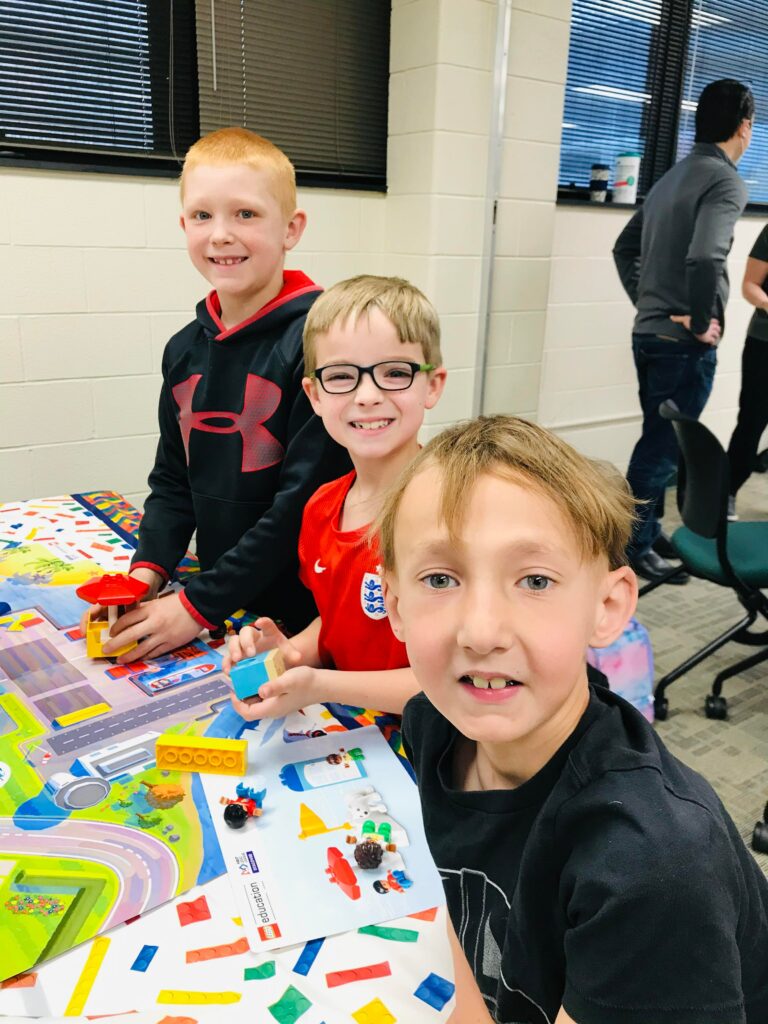 Another thing Ms. Enyeart is looking forward to is changes in competition. Last year, only one or two teams went in person to the competitions, while other teams competed virtually (as seen in the photo with the large screen behind the team). This year, everyone will be in-person for the competition. Ms. Enyeart is excited for her students to feel the true atmosphere of the competition environment!
We are so excited to see what Ms. Enyeart is able to achieve with her teams this year and look forward to seeing how her program grows in the future!
Stay up to date with our quarterly newsletter, here!