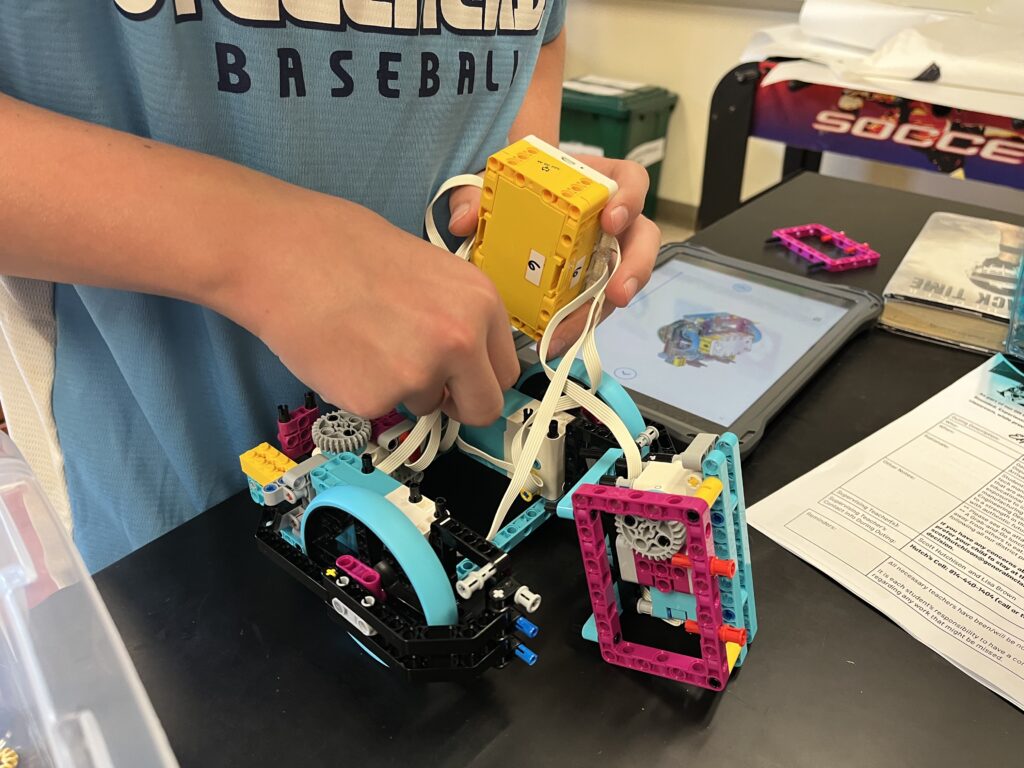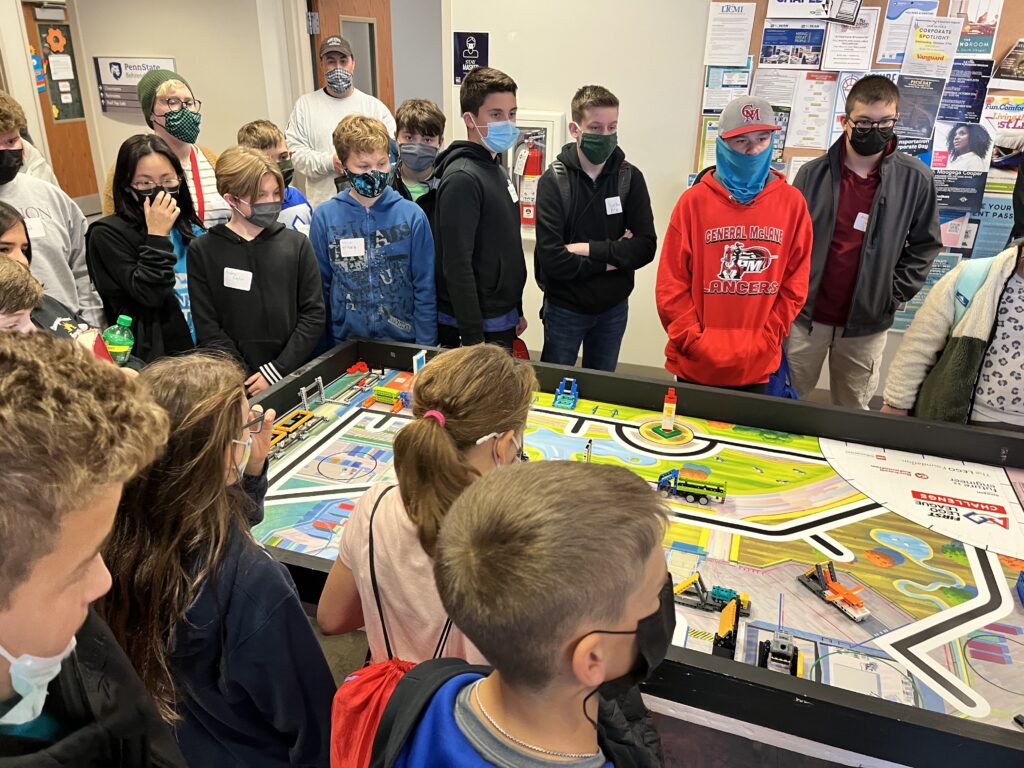 Earlier this year, the Rural Tech Fund was able to sponsor an incredible project in Edinboro, PA. A middle school teacher, Mr. Hutchison, created a fundraiser for a LEGO robot that would allow his students to enter a FIRST LEGO League competition, an international STEM competition where students work together to code, build, and problem-solve.
Provided with four LEGO SPIKE sets and an expansion kit, Mr. Hutchison's students were able to partake in hands-on, creative building and coding. Not only that, hands-on experiences were what Mr. Hutchison said students were looking for, coming out of the isolation of the pandemic. With the LEGO kits in hand, Mr. Hutchison was able to implement a new robotics curriculum in his middle school, introducing STEAM exploratory classes. Since student schedules change every quarter, the cross-curricular focus allowed students to access the technology in various ways. It also increased student exposure to the technology. Mr. Hutchison said, "This makes it so the RTF's generosity can reach MANY students and will last for years and years to come."
Mr. Hutchison reported that students are:
Learning how to code using a variety of movements, functions, variables, if-then statements, and loops
Thinking logically about programming within a 3-D environment
Figuring out the best engineered attachments to complete missions on the FIRST LEGO League board
Creating a SumoBot to compete against other Sumobots in a 4-foot ring, using distance and color sensors to tell the robot to back up when it sees the white perimeter and attack at full speed when the distance sensor sees something within 80 cm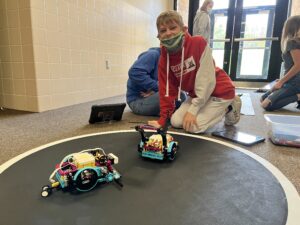 We are thrilled to have been a part of Mr. Hutchison's robotic initiative and cannot wait to see what exciting updates he has in the future!
---
This project was funded in part by grant money received from the No Starch Press Foundation. Visit their site here