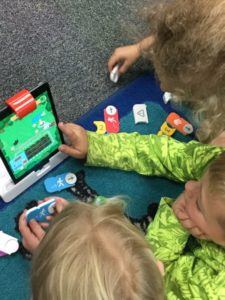 Running a non-profit is really tough sledding. It requires a complex balance of spending just enough to raise awareness, while ensuring that the donations you are bringing in are substantial enough to make a positive impact on the world. The absolute best way to ensure success is to partner with other people who are like minded and willing to help.
I'm excited to announce a recent effort resulting from a partnership between the Rural Tech Fund and the great folks who run the Archcon security conference. One of the organizers, Paul, contacted me a month or so ago and asked if the RTF could use the funds generated from the conference to do some positive things in rural and low income areas in Missouri. We made the commitment (as I do with all donations to the RTF) that we would use 100% of the donation to donate equipment to school districts in the area. With that money, we were able to do the following:
Robotics and Ardunio kits in the St. Louis / Mehlville area.

Programming kits in Gladstone, MO

Robotics and Ardunio kits in Essex, MO.

Electronics kits in Saint Charles, MO

Chromebooks for programming classes in the St. Louis / Jennings area

Circuitry and robotics kits in the St. Louis / Mason area

Raspberry Pi kits in Independence, MO
Robotics and coding kit to El Dorado Springs, MO
With a relatively small amount of money, we were able to make donations that will directly impact around 600 students across Missouri. By utilizing giving networks like Donors Choose and matching funds from organizations like the Ewing Marion Kauffman Foundation, the value of the money was maximized to ensure reach to the most number of students.
Don't just hear about the impact from me though, take it from a couple teachers in these classrooms:
"I am humbled and grateful for the generous donation from the Rural Technology Fund. It will be thrilling to watch the students interact with their new technology and enhance their creative potential. Expressing my thanks does not relay the full measure of emotions at this moment. I am incredibly appreciative…to the point of tears." – Dr. Flynn (St. Louis)

"Thank you so much for seeing my vision for my students. Your contribution to my class will forever impact the students. To know that one person's generosity can change the lives of others is the greatest gift ever. Your contribution will bring to STEM to life in my class". – Ms. Jefferson (Jennings, MO)
While Archcon already had a tangible impact in the security community, this ensured that the conference will have a lasting impact that pays dividends for underprivileged students in the state, as well as for the overall economy of the state.
It's sometimes hard to find massive wins like this, but this is one I'm very proud to be a part of. I want to thank Paul Jaramillo and the folks who organized and participated in Archcon. It's a fine conference and I plan to attend myself next year.
If you run a security conference and want to help connect your conference to your community and make a similar impact, please reach out to me. Your donation is tax deductible and I'll commit to using 100% of it to support technology education. The RTF is a volunteer led organization, so nothing will be eaten up by administrative costs.