In the Fall, we introduced you to five RTF-sponsored robotics teams. Here are some updates on what's happening with our teams in South Carolina, New York, North Carolina, Iowa, and Texas!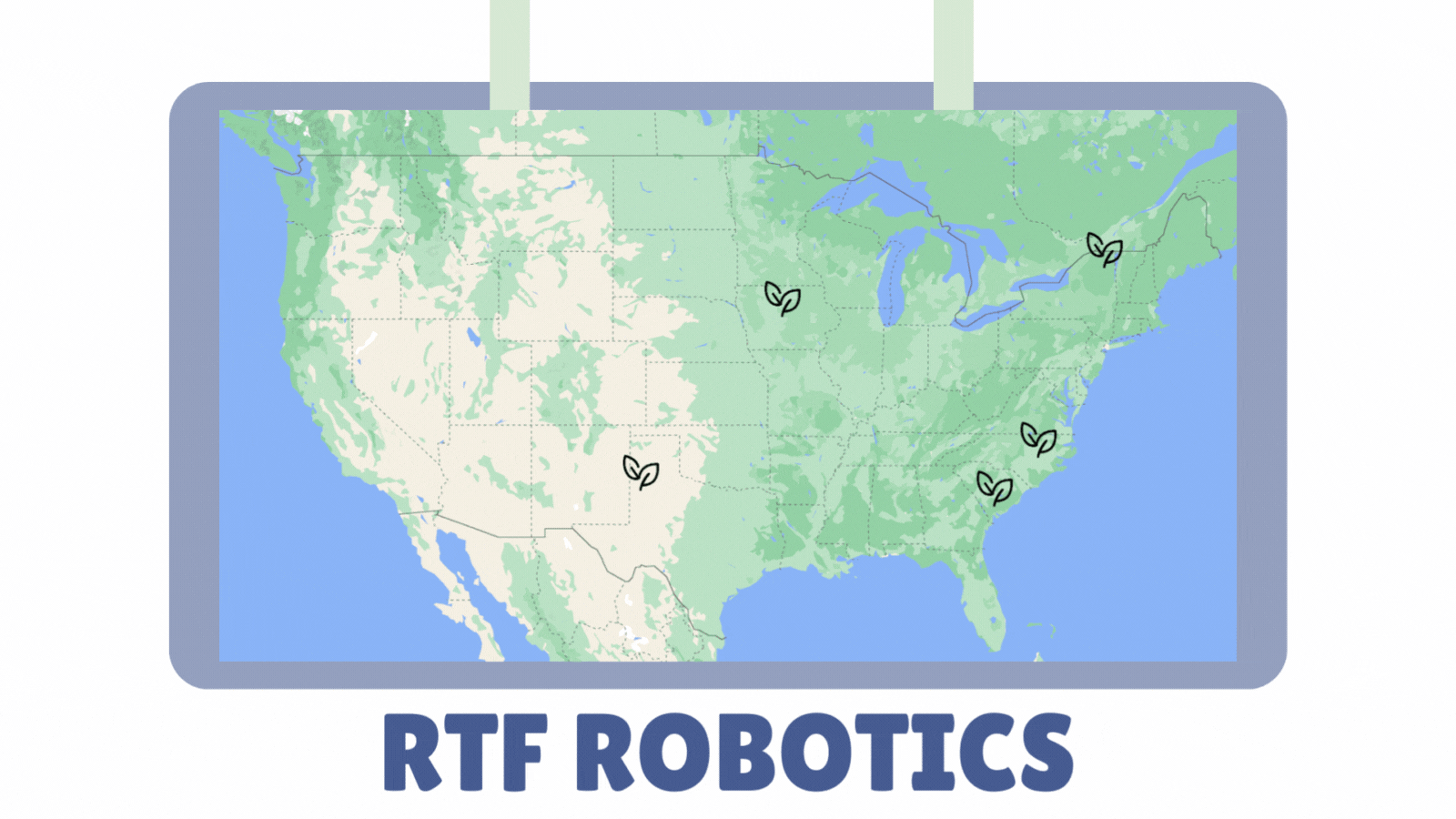 CCHS ACE Basin Robotics – Walterboro, SC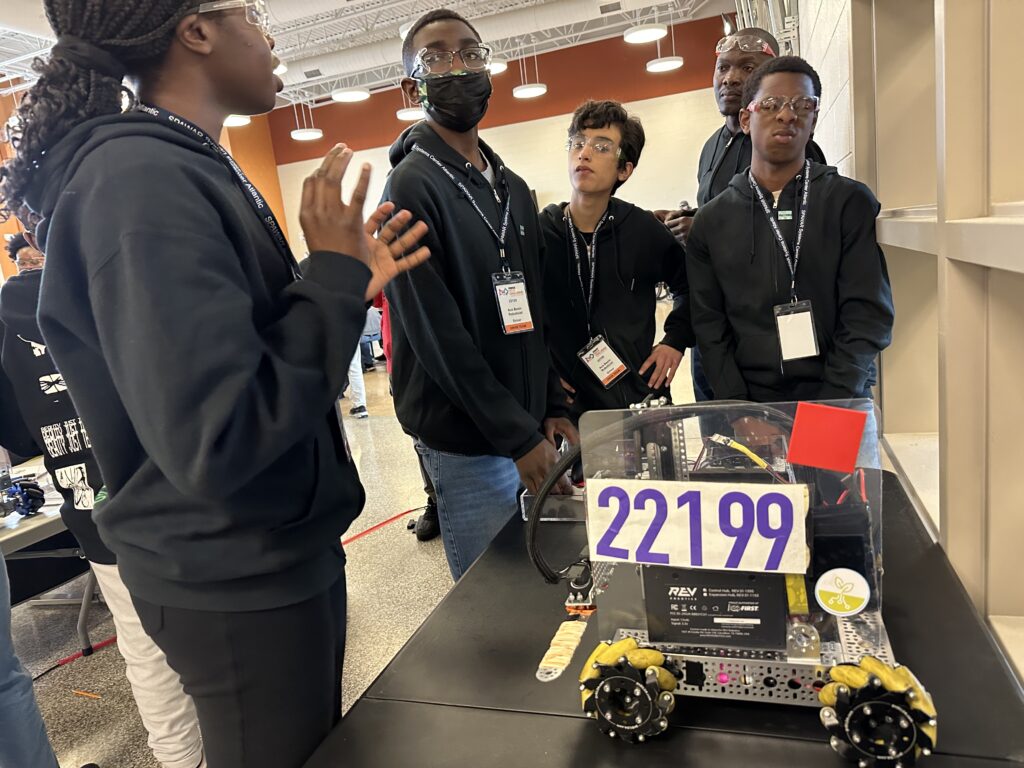 The CCHS ACE Basin Robotics team participated in the South Carolina Regional Championship at the end of February. They won the Motivate award at the state level, which is given to a team who embraces the culture of FIRST and demonstrates what it means to be a team!! Additionally, one team member won the South Carolina Dean's List award and was invited to participate in the World Championship.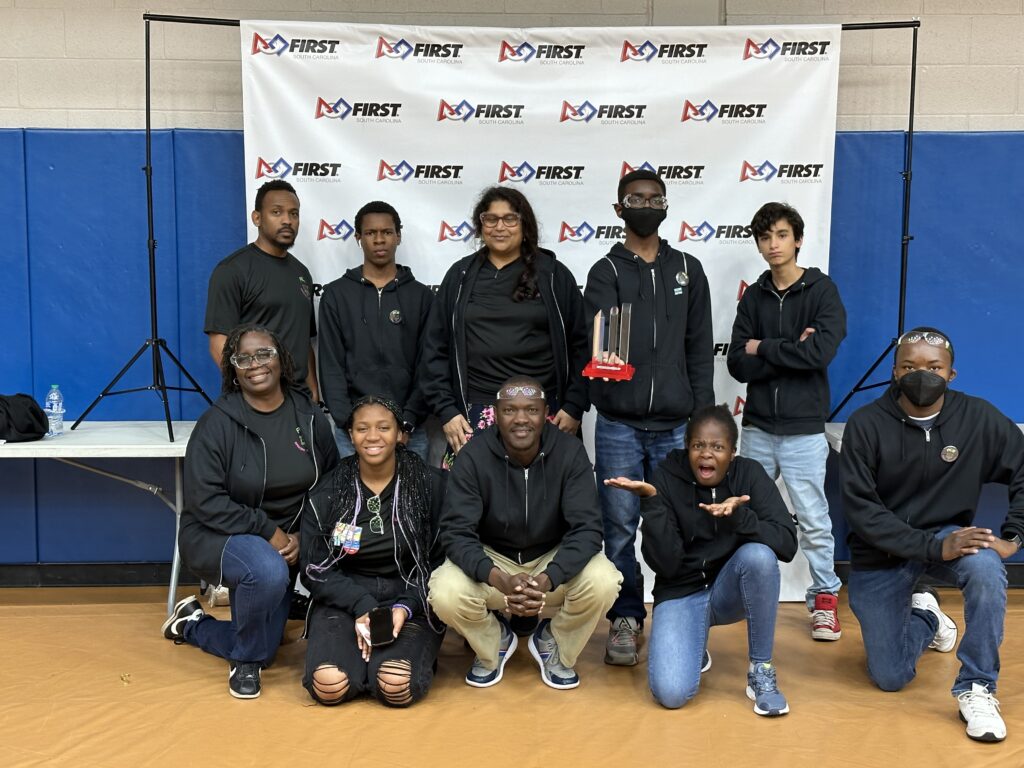 FIRST Robotics Team 7030 The ROBOlympians – Lake Placid, NY
The ROBOlympians competed this season at the New York Tech Valley Regional FIRST Robotics event, participating in ten qualification matches! They are continuing to make improvements on their robot, and are also planning summer camps for students. Next year, they will compete with their robot starting in October.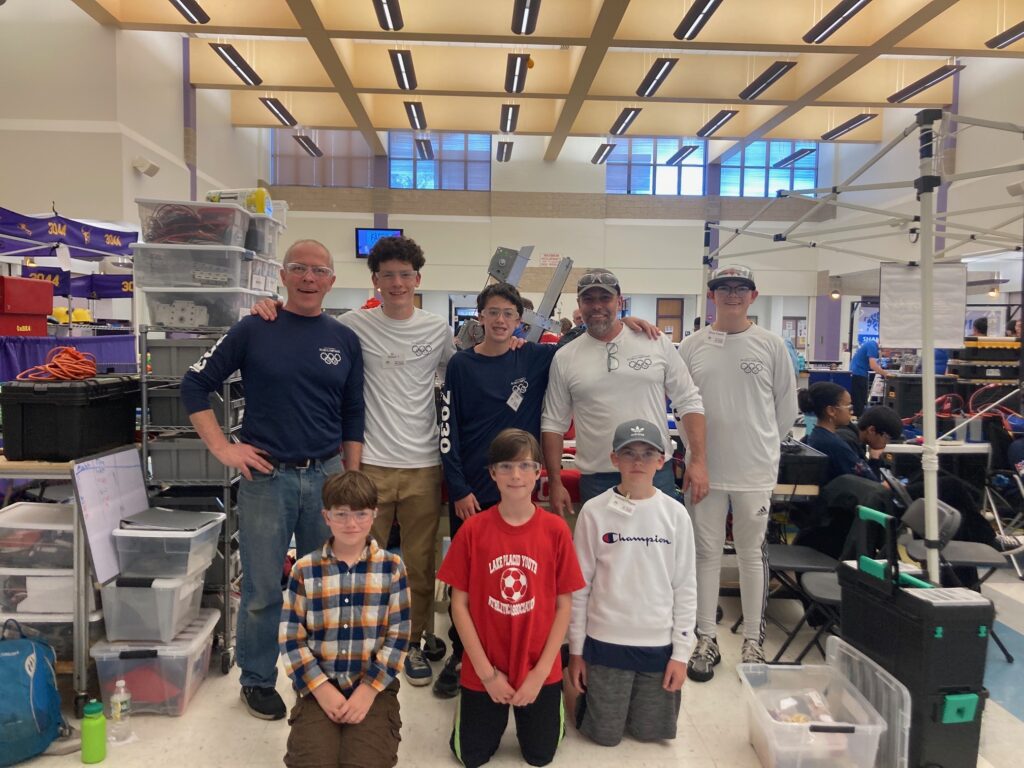 4-H Roto Raptors – Goldsboro, NC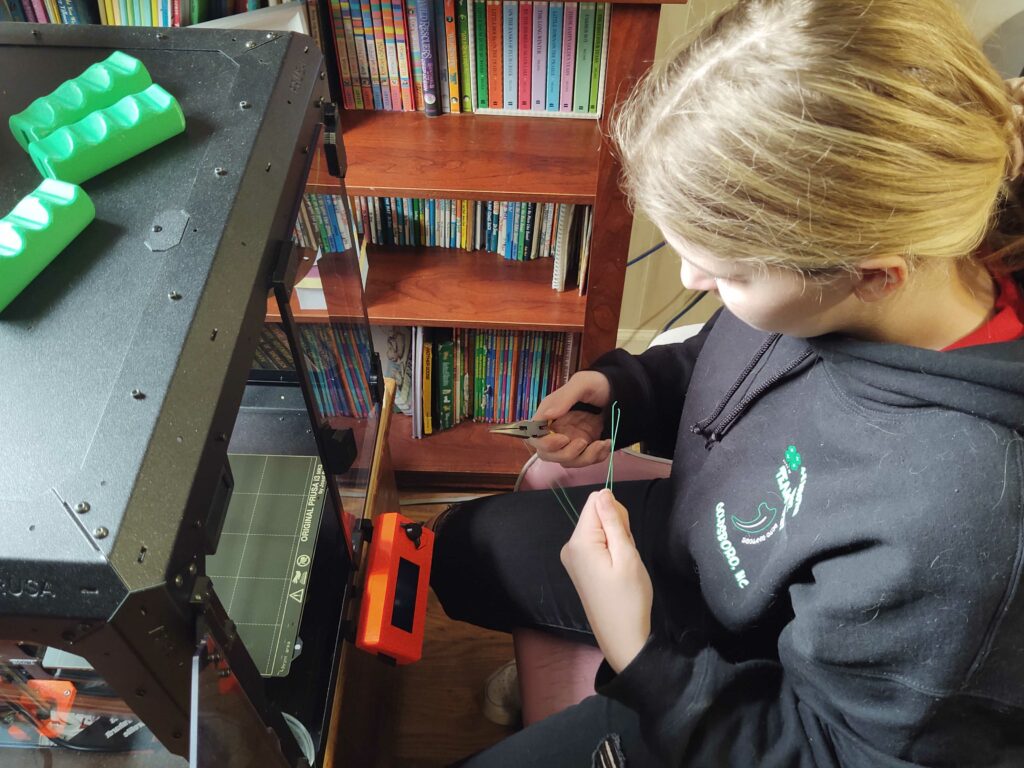 The 4-H Robotics Team 3737 completed their season with 24 students, 16 being rookies! They won a District Engineering Inspiration Award, celebrating respect and appreciation for engineering, at their first event of the season. They went on to win a Creativity Award for their BB Mantis robot at their second event. They are now working on their robot for the Wings Over Wayne Airshow's FRC Demonstration in Goldsboro, NC, in mid-May and for some off-season events this summer and fall. They also demonstrate their bots at events such as the Mount Olive Pickle Festival, local school science nights, and the NC Museum of Natural Sciences in Raleigh.
The 3D printer purchased with their RTF grant manufactured many parts for their robot – hex spacers, bumper brackets, parts for the swerve drive, cylinder posts, camera mounts, and more. Each student initialed the parts of the robot that they printed. Students were able to use the printer at their homes, learning how to best manufacture parts and also how to change filament, and how to clean and maintain the unit.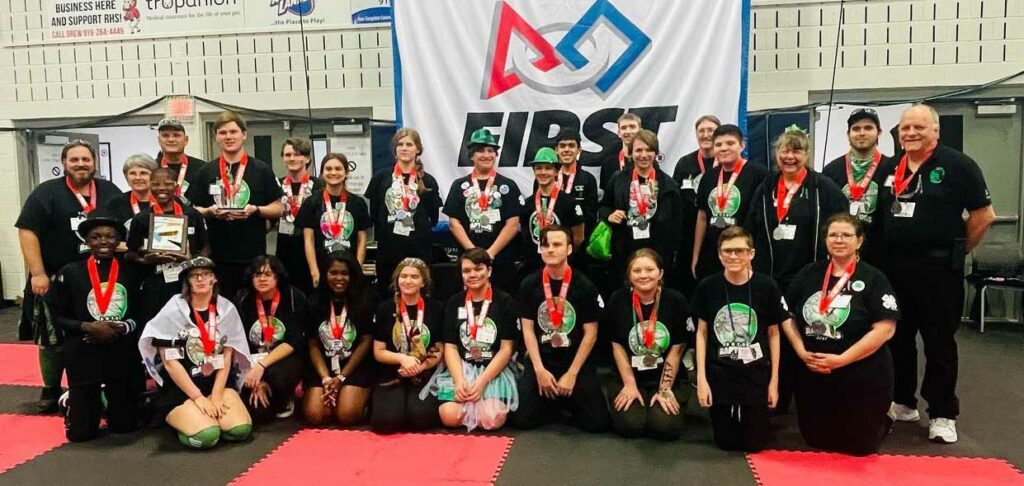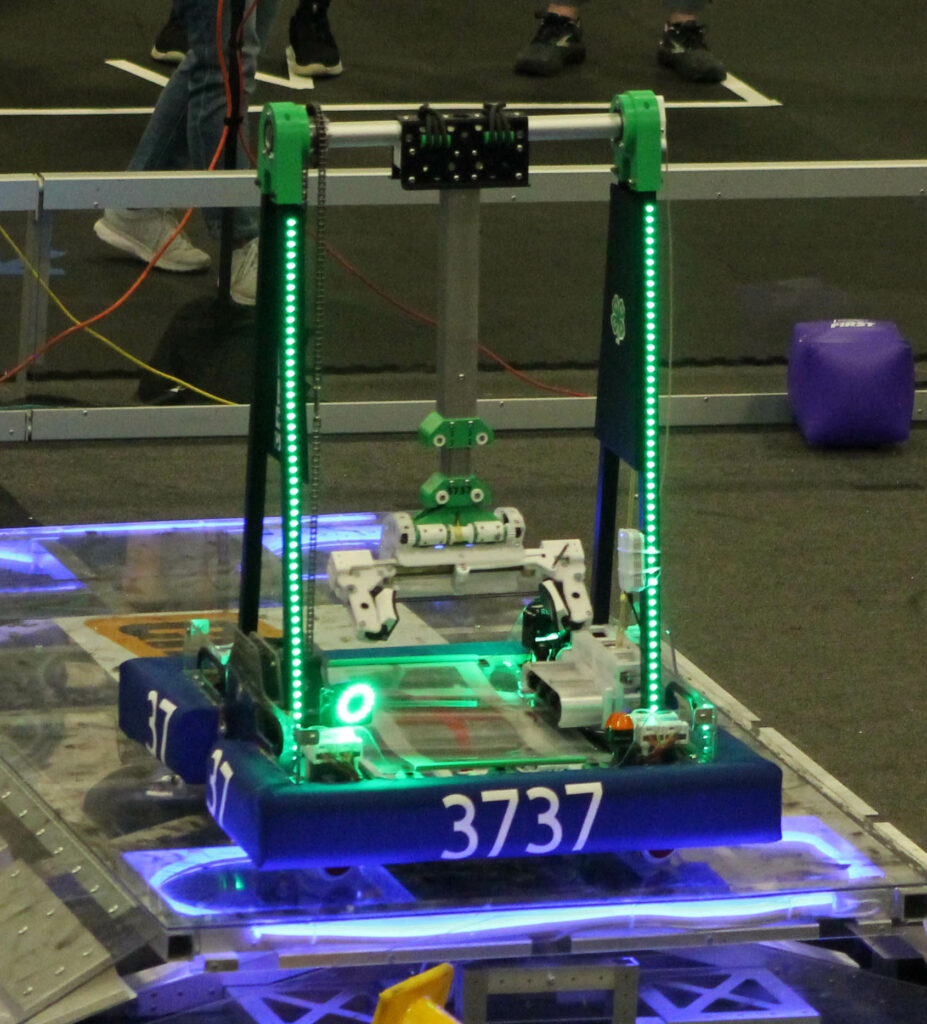 Tiger Team 6 & Tyrannical Tigers – Gilbert, IA
Robotics in Gilbert, IA, is growing! The Tiger Team 6 and Tyrannical Tigers will expand next year to include new teams. Starting in May, students will head up to the intermediate school building to recruit team members. The goal is to grow to have three teams in the intermediate school, and three teams in the middle school.
For the remainder of this school year, teammates will come in every Wednesday for robotics sessions, completing missions they didn't accomplish during the season. These sessions will allow students to sharpen and extend their skills.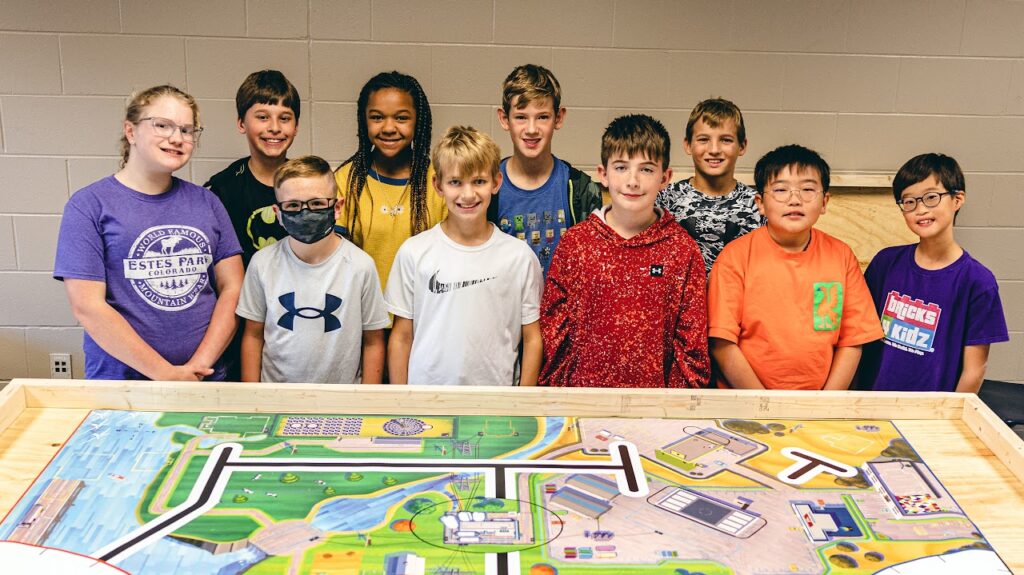 Whitharral Elementary Robotics – Whitharral, TX
The Whitharral team is ready to start competing next season! The teams are set, and students are already buzzing. These students also participated in a robotics day at Texas Tech University, exploring building and programming!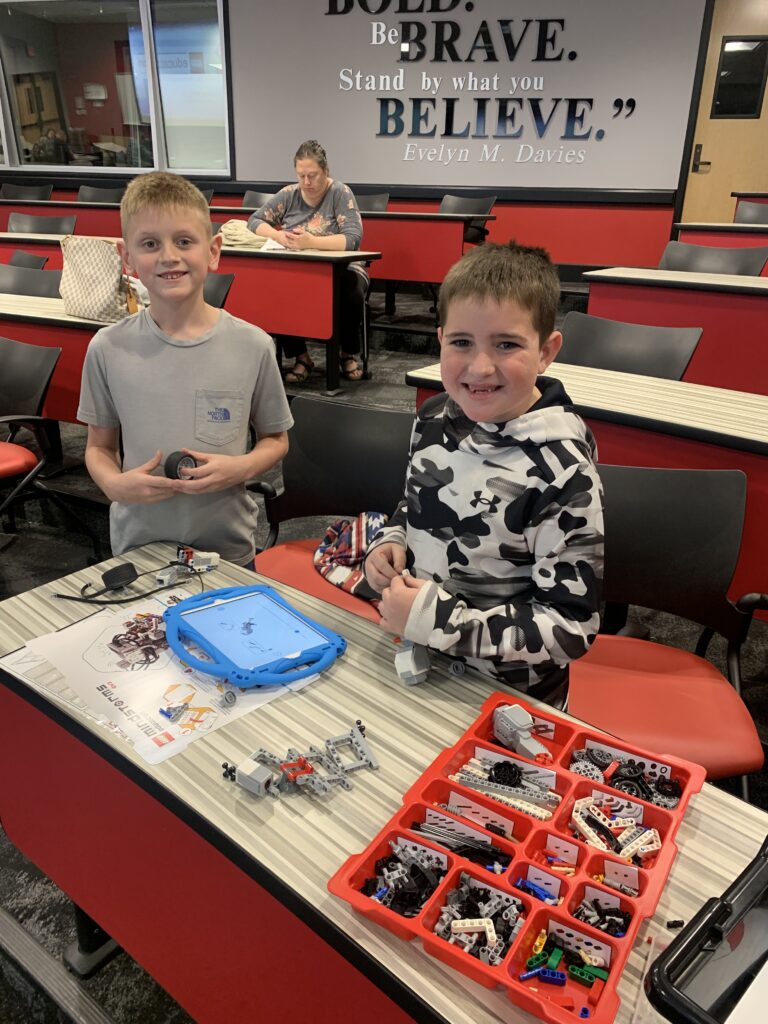 We are so excited for all of our robotics teams, and can't wait to see what they are all going to accomplish this summer and next season!