Meet a team that is making a lasting impact!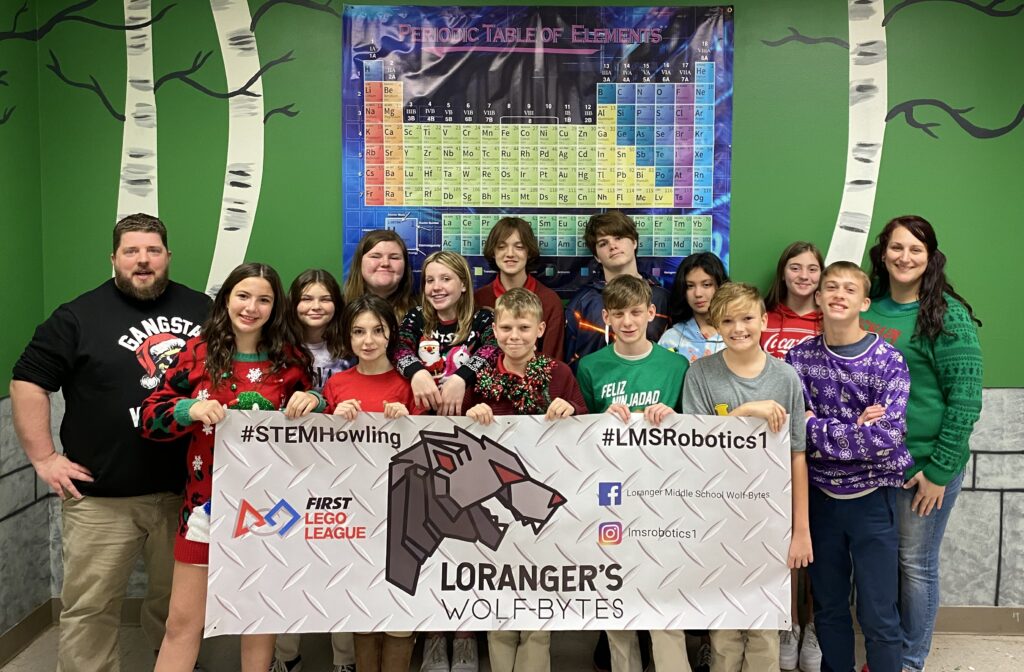 At the beginning of this school year, the Rural Tech Fund was thrilled to contribute towards a project supporting the Wolf-Bytes robotics team in Loranger, LA. Mr. Ballard, a middle school Science teacher, sought to add a LEGO SPIKE set and expansion kit to the team in anticipation of their second season in the FIRST Lego League.
Mr. Ballard described how his team operates with various student leadership positions, offering many opportunities for individuals to take charge and tackle projects. With the addition of the LEGO SPIKE set, students would be able to use Scratch programming as well as learn Python. We are excited to share that the Wolf-Bytes have now successfully completed their second FIRST Lego League season!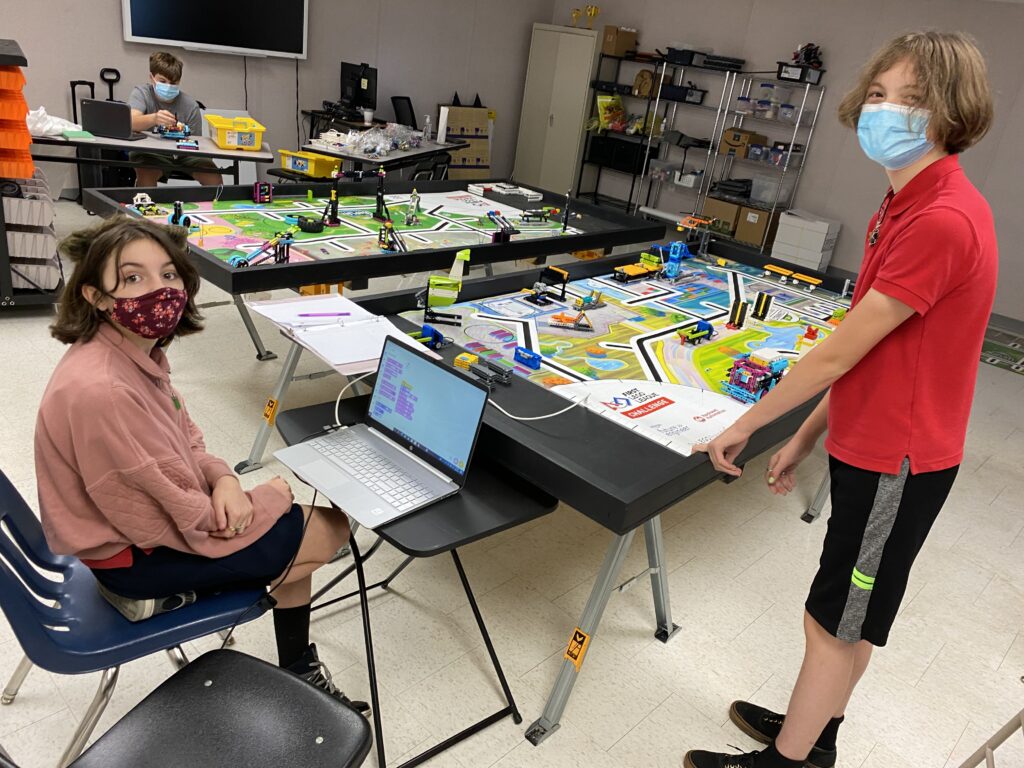 But this team is about so much more than just competing: they embody a strong sense of community. It was a particularly challenging year for the Wolf-Bytes. The team endured many hardships, including a hurricane, a local tragedy, and the ongoing pandemic, but the team persisted and found more ways to spread good within their district. Mr. Ballard shared the following about his team: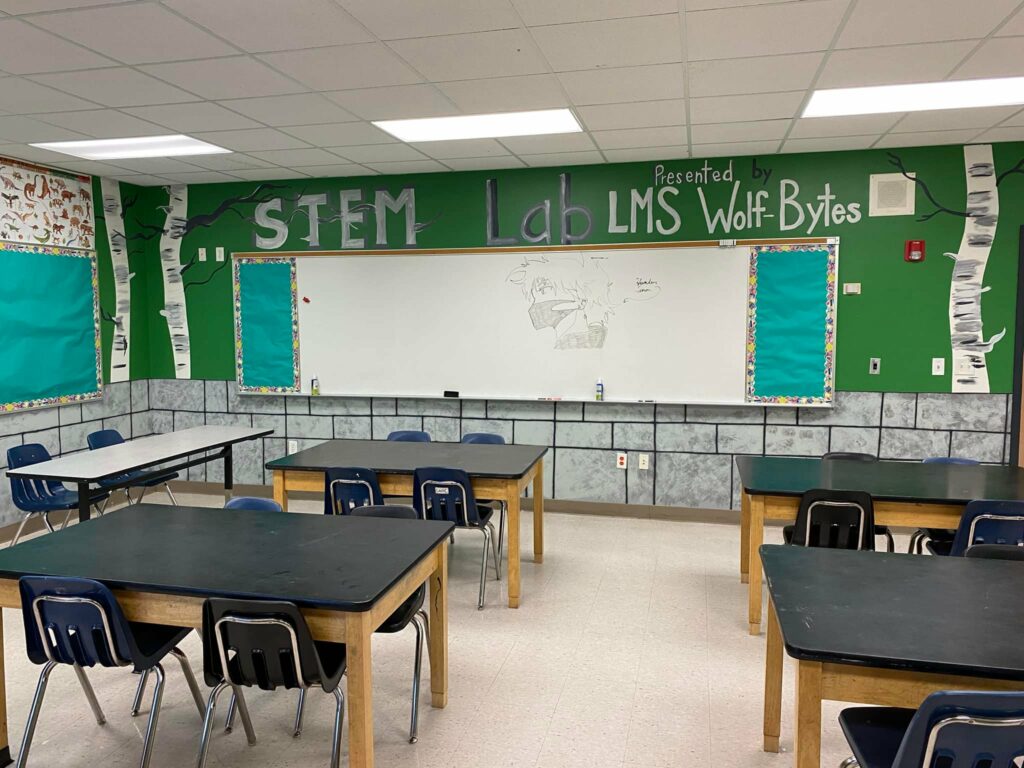 "During the first semester, they were able to log just over 250 combined STEM Outreach hours. Some of these hours came from attending STEM festivals and providing science activities for younger students and other hours were spent designing, painting, organizing, and servicing equipment for our new school-wide STEM Lab that will serve the entire student body."
Students dedicated their time to help create this beautiful space, volunteering over the holiday break. They gathered materials from around the building and repaired many items, and it now serves the whole middle school as an evolving, hands-on learning space.
The Wolf-Bytes are currently focusing on training new teammates as they prepare for the WWII Museum Challenge, planning to log similar training hours while practicing with the SPIKE Robot.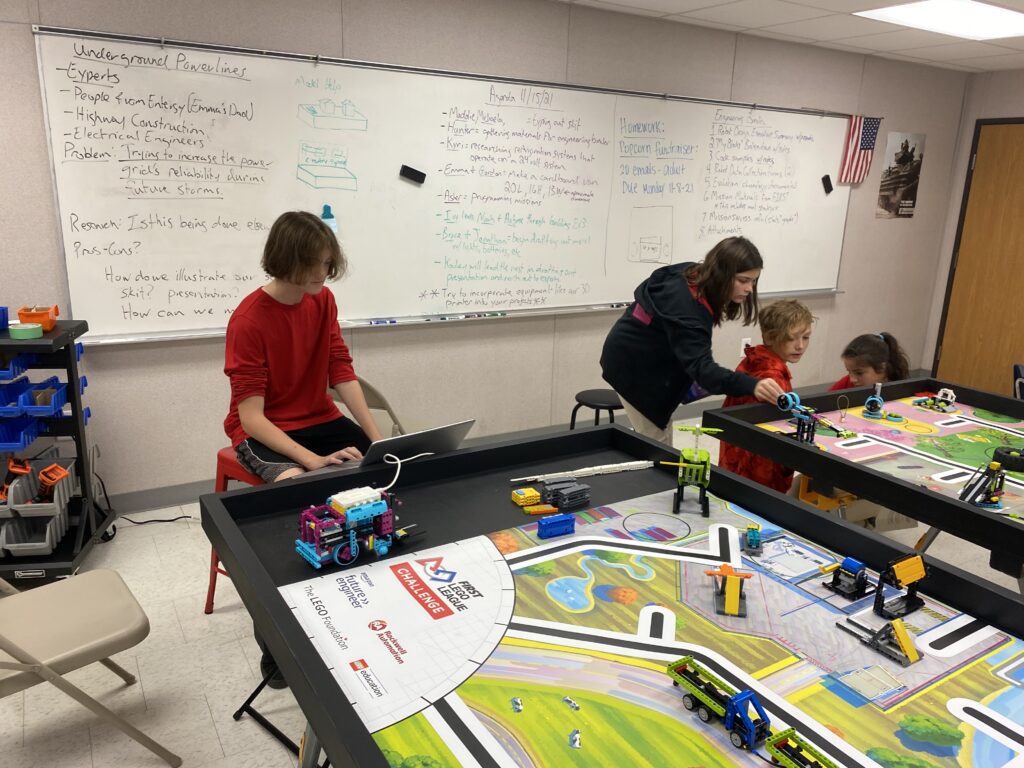 It is our goal to make everyone on our team proud coders/programmers.

Mr. Ballard
We are so excited for the Wolf-Bytes and cannot wait to see what they are able to do next!