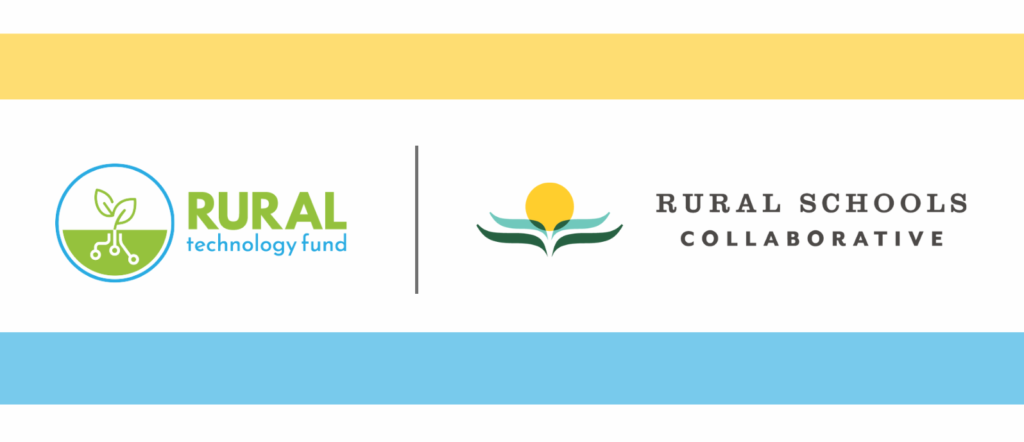 The Rural Technology Fund and Rural Schools Collaborative have formed a new community partnership focused on supporting rural communities. Through this partnership, educators can explore funding opportunities, tap into communal support, access project resources, and share their stories.
---
Rural Schools Collaborative (RSC) is a nonprofit that launched in 2015 with the mission to build sustainable rural communities through a keen focus on place, teachers, and philanthropy. Their work is done through a variety of channels, including:
The I Am a Rural Teacher National Advocacy Campaign celebrates rural teachers by amplifying their stories and perspectives through posts and podcasts (see here: https://iamaruralteacher.org/). A recent RTF classroom grant recipient had their story featured here earlier this year!

The Teach Rural Job Board shows available rural jobs and includes information on each region
Partnering with Teton Science Schools' Place Network program, a collaborative network of rural K-12 schools that connects learning and communities to increase student engagement, academic outcomes, and community impact
Partnering with higher education institutions and community foundations to recruit, prepare, and retain cohorts of mission-driven and community-focused teacher leaders
The Grants in Place program, which has awarded more than $488,000 in place-based education grants to innovative rural teachers
Partnering with school and community foundations, local organizations, and national funders to build regional capacity and fund innovative education projects in rural communities
---
The RTF's mission is to help rural students recognize opportunities in technology careers, facilitate pathways to work in the computer industry, and provide equitable access to technology for students with disabilities. A critical component to success in this mission is providing resources and community for our educators so that they can succeed in their work furthering technology education in their classrooms. Through this partnership, we can connect teachers to the RSC community that celebrates rural educators and gives them a platform to share ideas and resources.
We are so thrilled to partner with the RSC and look forward to connecting our educators with all the good they do!
Want to learn more about the RSC? Follow them here:
Follow the RTF: