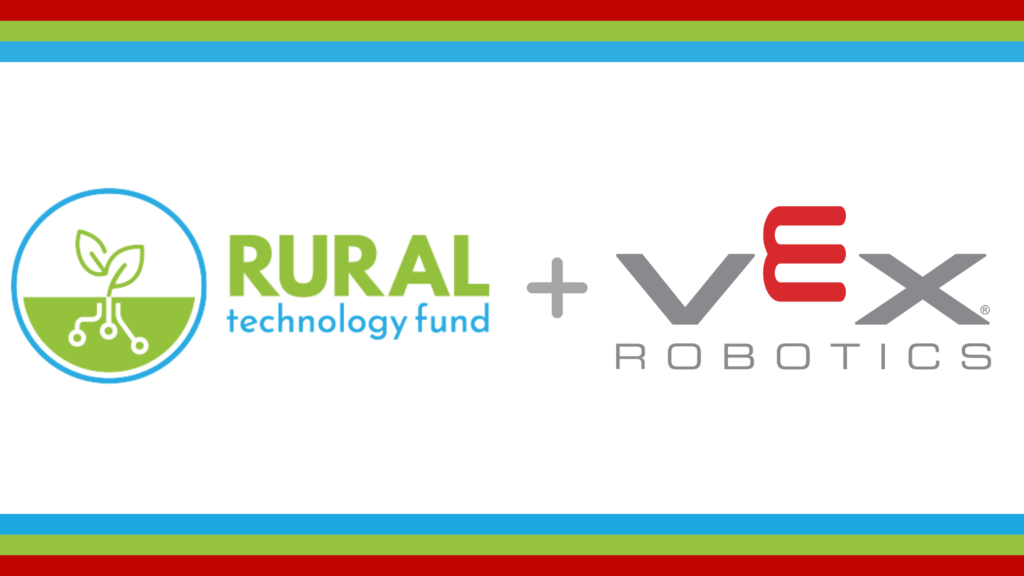 We are partnering with VEX Robotics to provide training resources to our educators!
The Rural Technology Fund is excited to partner with VEX Robotics! VEX Robotics creates educational robotics for everyone. The VEX Robotics Continuum is a comprehensive platform for robotics education and competition that includes VEX 123, VEX Go, VEX IQ, VEX EXP, and VEX V5. Designed to empower students with the skills they need to succeed in the 21st century, the Continuum offers a range of resources and tools that can be tailored to meet the needs of learners at all levels of experience.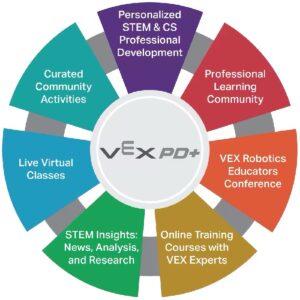 Through this partnership, VEX will provide VEX Professional Development Plus (PD+) licenses to a group of our educators leading VEX Robotics projects. VEX describes their PD+ as "an on-demand streaming and learning platform that allows you to learn from and interact with the very best in classroom and competitive robotics. The PD+ network of resources gives you ongoing, year-round, personalized professional development to help you bring STEM learning to life for your students."
VEX offers a complete solution of tools, curriculum, and professional development within the VEX ecosystem to support educators integrating robotics into their classroom and looking to compete. We are thrilled to be able to offer additional professional development resources to our educators!
Follow VEX Robotics on social media: